Fire erupted in a village of Kobanê
Northern and Eastern Syrian Federation, with its vast swathes of cultivated lands, has suffered several suspicious fires in recent weeks.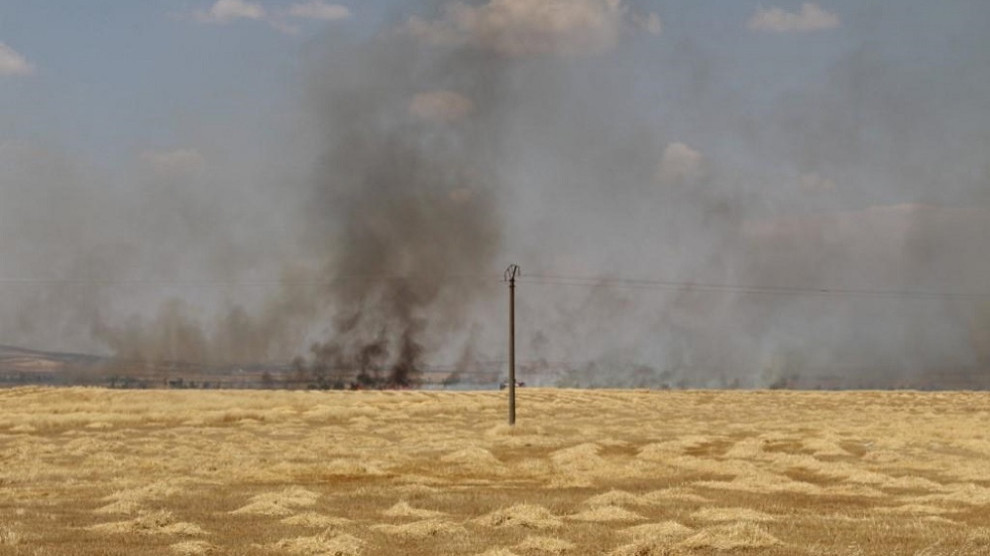 Fire erupted in the village of Mînas in Kobanê on Thursday. The fire was reportedly caused by the sparks emitted by an agricultural machine.
A number of pistachio and olive trees have burned as a result of the fire, as well as 50 hectares of wheat and barley fields yet not harvested.
The fire could be extinguished thanks to the efforts of YPG fighters and people.
Fires had erupted in Şîşê, Qertel, Metîn and Bir Arep villages of Kobanê yesterday.