Yerevan Radio publishes 4 books
A while ago, the 900-strong Kurdish songs archive belonging to Yerevan Radio went digital.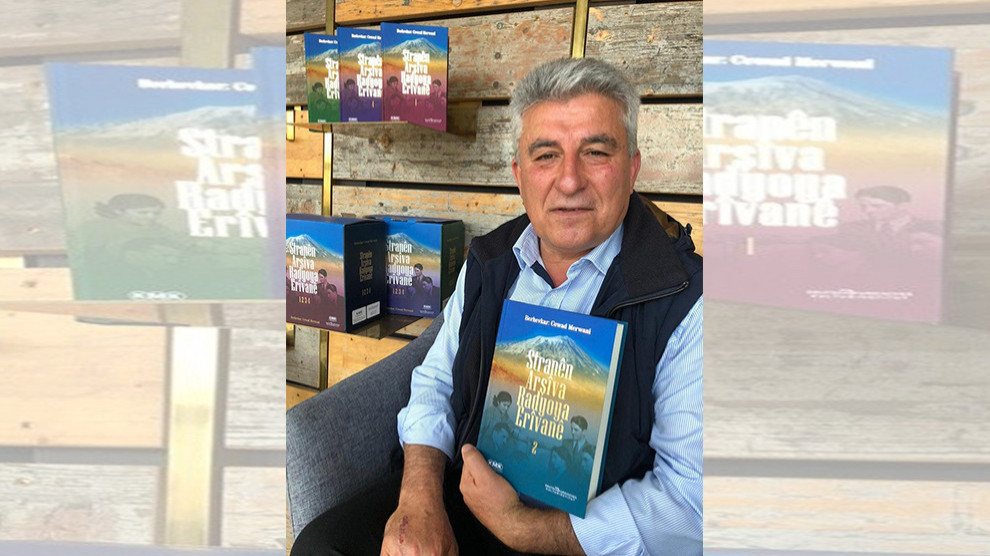 The German-Kurdish Cultural Institute (Deutsch-Kurdisches Kulturinstitut) has published a four-volume book with the notes and lyrics of songs after publishing the 900-song Kurdish archive of Yerevan Radio on digital platforms.
The work of Kurdish music researcher and artist Cewad Merwanî, on the Kurdish song archive of Radio Yerevan is now available as a four-volume book thanks to the efforts of a large team for four years.
Books, songs and artists were compiled in alphabetical order. In addition to the 900 songs the books also report the lyrics. The songs, collected under two main titles, are in the form of "Rhythmic Songs" in the first two volumes and "Free Songs" in the other two volumes.
In the introduction of the book, there is information about Kurdish music, oral tradition and dengbêjlik. The introduction also draws attention to a dictionary of basic music terms.
Along with the book, "Êrîvan xeber dide," which has become a hit among Kurds since 1955. The words "Guhdarên ezîz, niha bibihîzin deng û behsên teze" (Yerevan Radio offers news. Dear listeners, now you will listen to the news) is no longer just in words but also in writing. Thus, it becomes an important source for musicians, especially musicologists, ethnomusicologists and researchers.
The Institute has prepared a DVD with all 900 songs to go with the book. In addition, Cewad Merwanî has also published a video featuring messages from artist Dilovan, musicologist Veysi Varlı, Yerevan Radio artist Dîlbera Wekîl, Neuss City Culture Director Harald Müller, teacher Berzan Farqin, poet and writer Îşxanê Aslan.
You can access this archive with the links below.