Yerevan Radio archive goes digital
The Kurdish-German Cultural Institute started to publish the Yerevan Radio archive digitally.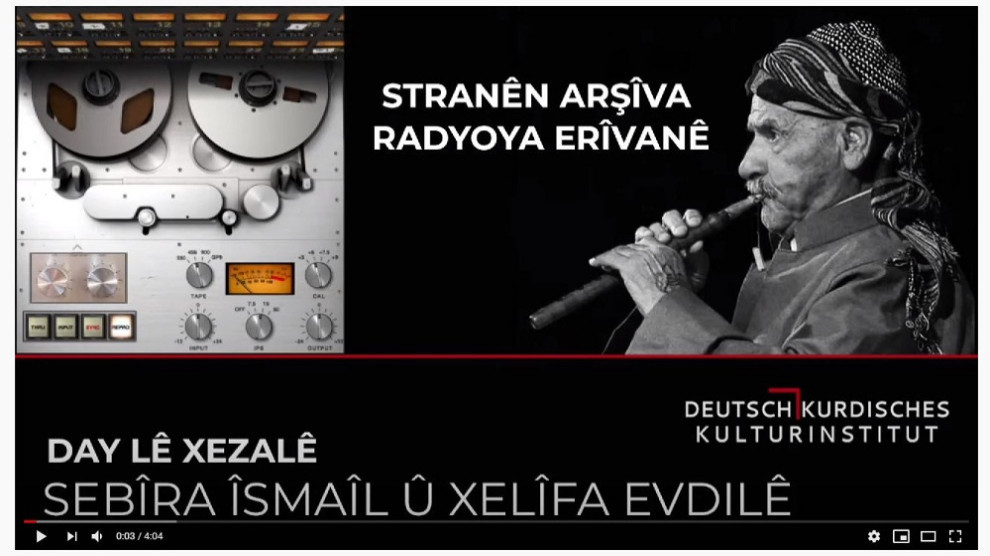 The Kurdish-German Cultural Institute (Deutsch- Kurdisches Kulturinstitut), which started its work last year, started publishing the archive of Yerevan Radio, which has been broadcasting for half a century, on all digital platforms, beginning with YouTube channel.
The Institute has released 900 works for the first time to the public together with the lyrics.
Many of the works spread on the internet were either misrepresented or their song titles were misspelled. Hundreds of unknown works have thus emerged. The project is also considered a major repertoire service to the Kurdish culture and arts community.
Book series coming soon
The institute is preparing to publish the work of artist Cewad Merwanî after working on him with a large team for 3 years. A DVD and a four volume-book series will be published.
Call
The Kurdish-German Cultural Institute has issued a call to Kurdish artists to share on their social media channels from 27 April to 1 May their favourite songs from Yerevan Radio.
You can access the archive at the following addresses:
http://www.youtube.com/c/deutschkurdischeskulturinstitut
https://twitter.com/dkkulturinst
https://www.facebook.com/deutschkurdischeskulturinst/