Yekta Şoreş talks about his poetry book 'Azadî'
Talking about his new Kurdish poetry book, Yekta Şoreş stated that poetry is one of the most effective actions against the system.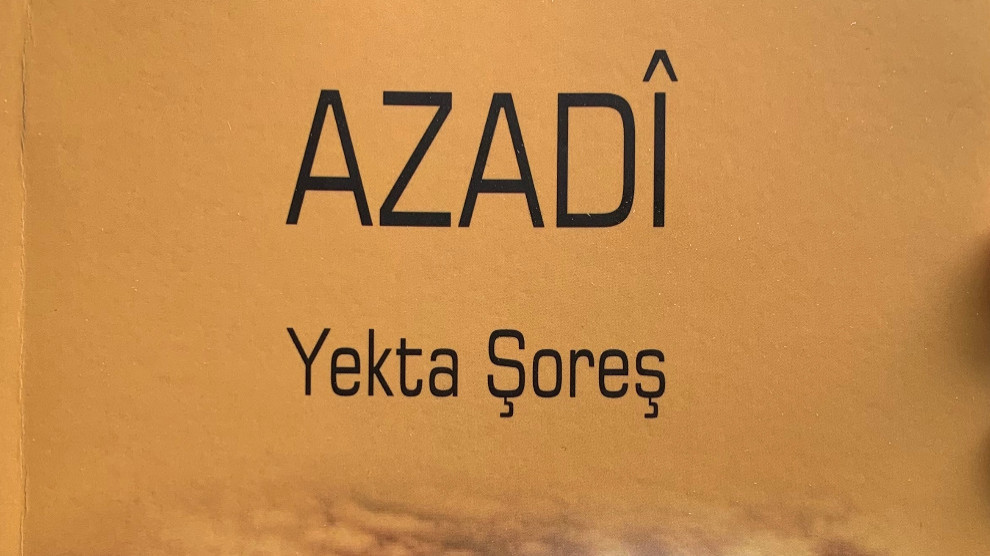 Journalist and writer Yekta Şoreş has published a new poetry book in Kurdish, called "Azadî" [Freedom]. The book is published by J & J publisher.
Speaking to ANF, Şoreş said: "We have the reality of a people whose country is divided into 4 parts and who are resisting and struggling despite everything. I tried to express how life kneaded and embroidered in poetry with the feelings and eyes of a member of this people."
Stating that it is the first book of poetry he published, Şoreş added: "The book consists of 33 poems. I wrote these poems in different times and places in various regions of Kurdistan. While trying to express the suffering of our people, their longing for freedom and hope, in the book, as a child of these lands, I have experienced the pain, longing and hope of my people and translated them in poetry. These poems emerged as a result of all this. In my poems is reflected also how the emotions and hopeful moments of those who reached the areas of resistance for freedom have been left behind. I wanted to express the scream of a individual, his cry, his commitment to society and his country with poetry."
Şoreş added: "When a person writes poetry, he should feel his responsibility for his country and society and think with his conscience. This is the essence of reaching one's own community. When a person analyzes the community pain, sorrows, country and society in its own language, then the real truth emerges."
Stating that poetry is one of the most effective actions against the system, Şoreş continued: "The power and purpose of a poem is very important. It is necessary to trust and believe in the power of poetry. Poetry is the strongest stance and attitude towards all kinds of oppression and repression. The poems filtered through the labor and greatness of the resistance have a very important contribution to the development of Kurdish poetry."
Finally, pointing out the importance of speaking and writing in Kurdish, Yekta Şoreş said: "We must protect our mother tongue against a system that tries to assimilate us in every way and strives to destroy our culture. We must speak and write our language everywhere. We can contribute to the legitimate resistance and struggle of our people with the works and products we will create in our own language."