Kevana Zêrîn organises Women's Literature and Art Festival in Jazira Canton
The Jazira Region Cultural Committee will be hold the Women's Literature and Art Festival with the slogan "Women Renew the Spirit of Cultures" on 1 and 2 March this year.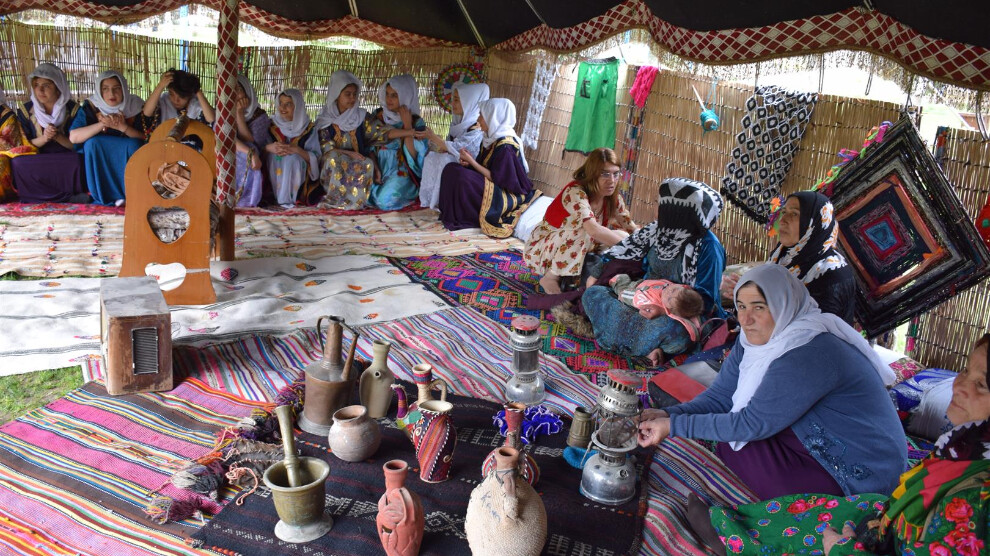 The Women's Literature and Art Festival promotes women's works and culture. The regions of North and East Syria are known for their cultural and ethnic diversity and richness.
All regions of Northern and Eastern Syria, Bakur Kurdistan, Rojhilat Kurdistan and Europe also join the festival.
The Directorate of Culture and Art, Kevana Zêrîn Movement and the Literature Committee announced earlier this month that the festival will be receiving submission until Wednesday 24 February.
This festival consists of poetry, stories, literary conversations, theatre, sculpture and art exhibitions.
Focus on young people
This year's edition wants to ensure that young people join the festival and has a chance to show and improve their work. To do this, the organising committee is encouraging young people to write literary works, interviews, poems and plays with groups of 10 to 15 people.
This year there will also be a handicraft competition, and the cultural clothes of Kurdish, Arab and Syriac people will be exhibited, while the history of traditional clothes will be drawn through paintings.
Many music and art groups from all components in Northern and Eastern Syria and the Jazira region will also participate in the festival.
Jazira Region Culture and Arts Directorate co-chair and Festival Preparation Committee member, Sûad Hisên, told ANHA that the participation in the festival has increased this year.
Noting that the participation of women in the field of short stories and conversations increased this year compared to previous years, Sûad Hisên said that the conditions for participation in the festival were prepared so to give access to all the peoples of North and East Syria.
Challenges
As to the challenges and difficulties they faced in organizing the festival in previous years, Sûad Hisên said: "We had many difficulties in previous years. Women were afraid of present their writing and their work in public." Hisên said that the festival encourages women to develop their ideas and skills.
Awards
Hisên also confirmed that "there will be awards in three categories for each literary genre. There will also be awards for handicrafts, sculptures and painting."