Art exhibition opens in Qamishlo
Art exhibition opens in Qamishlo today.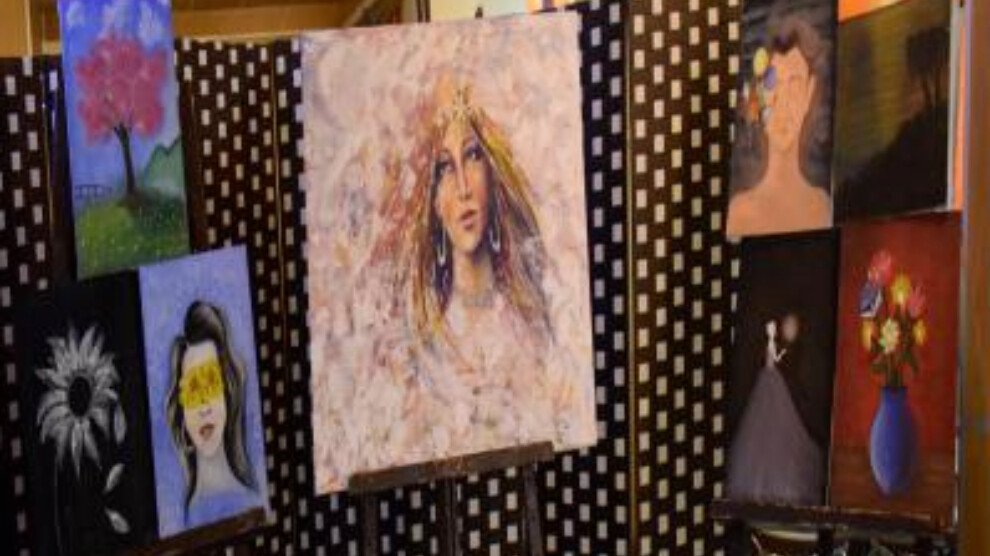 Works of 17 different artists are presented at a different exhibition at the Zana hall in Qamishlo.
Handicrafts made from brass, embroidery, straw and paintings depicting the beauty of nature and the role of women were featured in the exhibition.
The dark figures drawn by Serêkaniyê artist Nûrhîn Hisên and the painting showing the pain of a woman suffering from cancer were among the works most appreciated.
Nûrhîn Hisên told ANHA: "I drew this painting in a month. The name of this table is 'breast cancer'. The disease is becoming more and more common among women. My mother also died of this disease and I could see the pain in her eyes."