Writer Aslı Erdoğan risks new charges
Writer Aslı Erdoğan was acquitted in 2020 of the allegations of terrorist propaganda in connection with the pro-Kurdish newspaper Özgür Gündem. Now the Turkish judiciary wants to indict her again.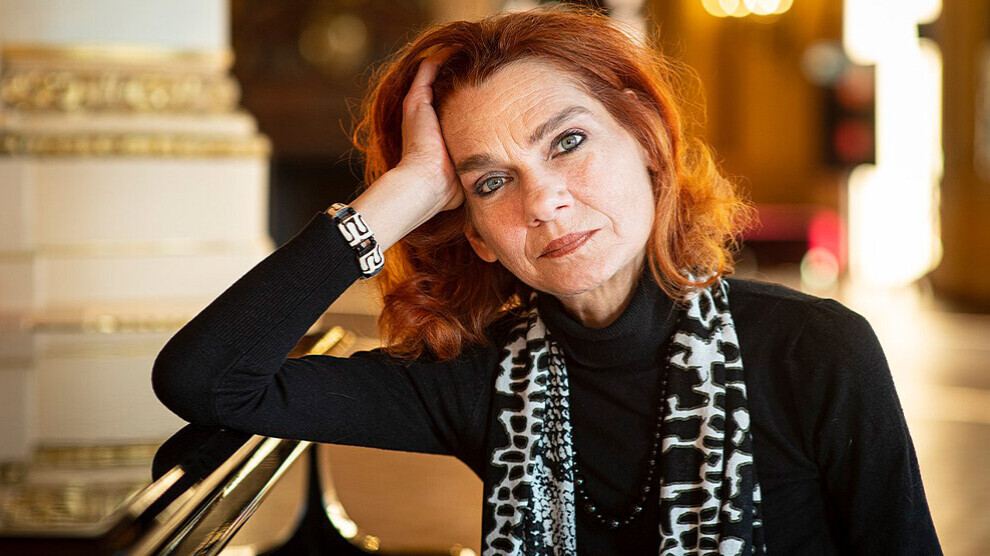 Well-known Turkish writer Aslı Erdoğan is facing renewed charges in Turkey. After the 54-year-old was acquitted in February of last year of the allegations of propaganda for a terrorist organization in connection with her work for the pro-Kurdish daily Özgür Gündem, which was banned by an emergency decree, the Turkish judiciary now wants to bring her back to court on the same matter.
This was announced by the PEN Center Germany which referred to the author's website.
Aslı Erdoğan would face up to nine years' imprisonment in a new trial, the writers' association said. The German PEN center expects clear reactions from the federal government, especially from the Federal Foreign Office, not only in the case of Erdoğan. "The practice of working together with Turkish government agencies in the same way as with those from democratic European countries must finally stop", wrote Leander Sukov, Vice President responsible for Writers-in-Exile of the center.
After the acquittal last year, Aslı Erdoğan had said: "I do not trust them. They can always indict me again. They did the same for others." And indeed she was right, emphasized PEN-Germany adding: "The persecution is not over."
Aslı Erdoğan was arrested in August 2016 as part of a wave of arrests by the regime and was able to leave the country in 2017 after been released. In recent years it has repeatedly been necessary to put her under police protection because of threats from Turkish nationalists.
Books translated into more than 20 languages
Aslı Erdoğan is the author of eight books that have been translated into more than twenty languages. Her political essays "Not even the silence belongs to us" (Knaus) and the novel "Das Haus aus Stein" (Penguin) have recently appeared in German.
Erdoğan is currently a scholarship holder in the Writers-in-Exile program of the German PEN Center. The program is fully financed by the Federal Chancellor's Commissioner for Culture and Media. The multiple award-winning writer received the Simone de Beauvoir Prize and the Vaclav Havel Prize, among others.