Workshop in Amed calls for defending Kurdish language
In Amed, a workshop has been held to discuss the assimilation policies, bans and pressures on Kurdish language. The participants called for defending Kurdish language.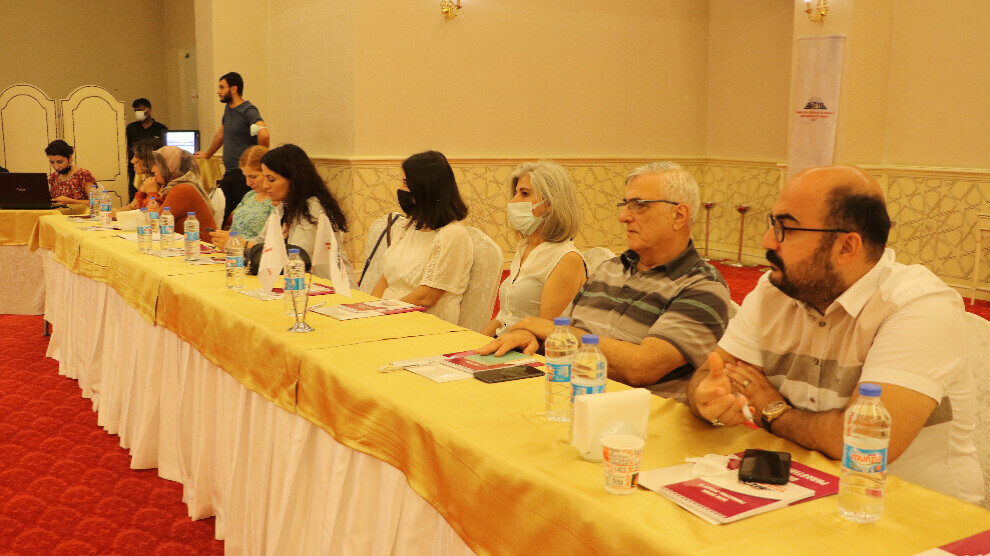 A workshop entitled "Time to defend Kurdish" (Dem Dema Parastina Ziman e), which has been organised by the Peoples' Democratic Party (HDP) and Mesopotamia Language and Culture Research Association (MED-DER) has started today. The participants will be discussing the assimilation policies, bans and pressures against the Kurdish language and political steps to defend Kurdish. The workshop held in a hotel in Amed will last two days.
Today, the participants included the constituents of Kurdish Language Platform, Kurdish Language and Culture Network, HDP Amed deputy Dersim Dağ, administrators of Kurdistan Communist Party (KKP) and activists of the Free Women's Movement (TJA). The opening speech was given to Şilan Elmas Kan, co-chair of MED-DER.
Elaborating the bans imposed by the extortionist trustee policies on the Kurdish language, Kan stated that they struggle against the trustees and the policies on annihilation of the language, in order for Kurdish language to be blended in political and social life.
Salute from political prisoners
Rıfat Roni, co-chair of MED-DER, who was recently released from Diyarbakır D-type Closed Prison, began his speech by conveying the salutes of political prisoners. He said, "Kurdish people have struggled and paid high prices for their mother tongue. Mother language has a determinative role for recognition of a nation. We will defend our language and transfer it to next generations."
Call for speaking Kurdish
HDP MP Dersim Dağ gave information about the struggle of the party in order for Kurdish language to be an official and educational language. Expressing that they have carried out works for all languages; not only for Kurdish, Dağ continued, "We, as Kurdish politicians, will enhance our policies regarding the language issue. Today is the day to speak and defend Kurdish. We will defend our language by reading, speaking and writing more in Kurdish."
Following the speeches, a cine-vision focusing on the significance of Kurdish language was screened and the workshop continued closed to the press afterwards.