Violent clashes erupt in Nagorno-Karabakh
Azerbaijan has launched a major operation against the Nagorno-Karabakh region where Armenians lived. Armenia said it has inflicted "heavy casualties" on the Azerbaijani army.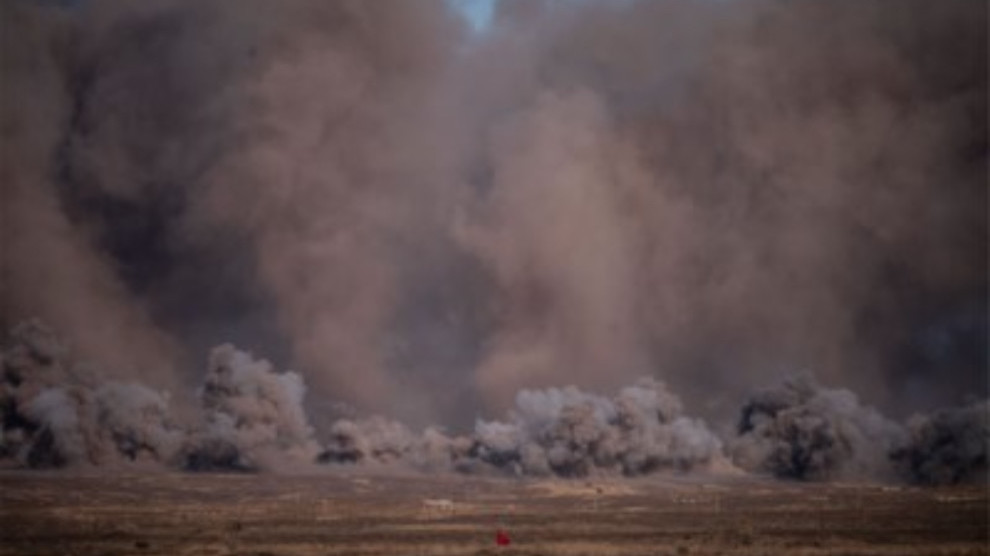 Armenian PM Nikol Pashinyan said on Sunday that Azerbaijan had launched an air and artillery attack.
The Armenian PM said the Defense Army is successfully withstanding the attacks. The situation is developing, and further information will be provided, he said.
The Prime Minister urged to trust only official sources and refrain from giving in to the rival's information flows.
The Armenian Defence Ministry said an attack on civilian settlements, including the regional capital Stepanakert, began at 08:10 local time. The Ministry added it had shot down two helicopters and three drones, and destroyed three tanks. 
"Our response will be proportionate, and the military-political leadership of Azerbaijan bears full responsibility for the situation," the Ministry said in a statement.
On the other said Azerbaijan announced a "counter-offensive operation of our troops along the entire front to suppress the activity of the armed forces of Armenia and ensure the safety of the civilian population".
Intensive shelling of several villages had led to civilians being killed or wounded, and severe damage to infrastructure, its Defence Ministry said.
It added that one helicopter had been lost but the crew had survived, and 12 Armenian air defence systems had been destroyed.
BACKGROUND
Azerbaijani President Ilham Aliyev threatened action on Friday, after accusing Armenia of failing peace talks on Nagorno Karabakh.
The President also claimed that Armenia was "preparing tens of thousands of people for war to attack Azerbaijan."
This latest threat came after the Turkish state sent a large number of mercenaries to Azerbaijan to be used against Armenia.
On the morning of 22 September 50 mercenaries were sent to Azerbaijan from occupied Afrin and other groups are waiting to be sent.