Van: Leaving Armenian history to decay
The Armenian cemetery on Akhtamar Island and the historic Armenian houses are decaying, although they are allegedly under protection.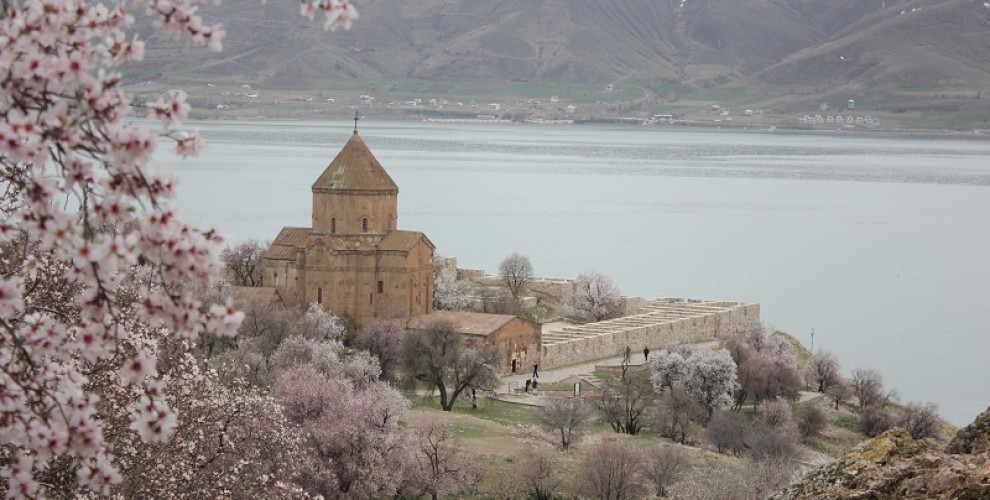 The island of Akhtamar (Akdamar in Turkish) near Van city is one of the most famous historical relics of the massacred Armenian population of the Ottoman Empire. On the island, next to the historic church, are remains of a settlement and a historic cemetery. In the year 900, the residence of the Armenian ruler Gagik I of the Medieval Empire Vaspurakan was on Akhtamar Island. Next to the church he had a settlement, a palace, a market and a harbor built. From 1021, the Armenian kingdom of Byzantium had to submit to protect itself against the incursions of Oghusic-Turkish tribes. As a royal residence, the island of Akhtamar also played an important role under Byzantine rule from the 11th century until the 16th century. The city Akhtamar was destroyed in 1535 in the Ottoman-Iranian War.
The island was depopulated with the Armenian genocide
Despite the destruction of the city in the 16th century Akhtamar remained populated. At the beginning of the 20th century there were still 300 monks living there. The island was depopulated with the Armenian Genocide in 1915. The palace, settlement, market and harbor were demolished and the cemetery devastated. Due to the importance and beauty of the place, tens of thousands of overseas tourists come to Akhtamar every year to visit the church and its historical remains. The entrance fees for tourists and the population are high, but to date no investment has been made to protect or restore the island.
Visitors to the island told ANF: "Akhtamar Island is a wonderful place. Both the nature and the history here are very beautiful. That makes you sad. This magnificent place is unfortunately not given the necessary importance. The majority of historical structures on the island have disappeared. The remaining buildings are in a miserable condition. In particular, a large part of the Armenian cemetery is destroyed and torn. Although the island is under protection, nothing has happened here until today. The visitors are asked for a lot of money, but nothing is done here."