Universities debate the future society in Rojava
Education is one of the pillars of the Autonomous Administration model.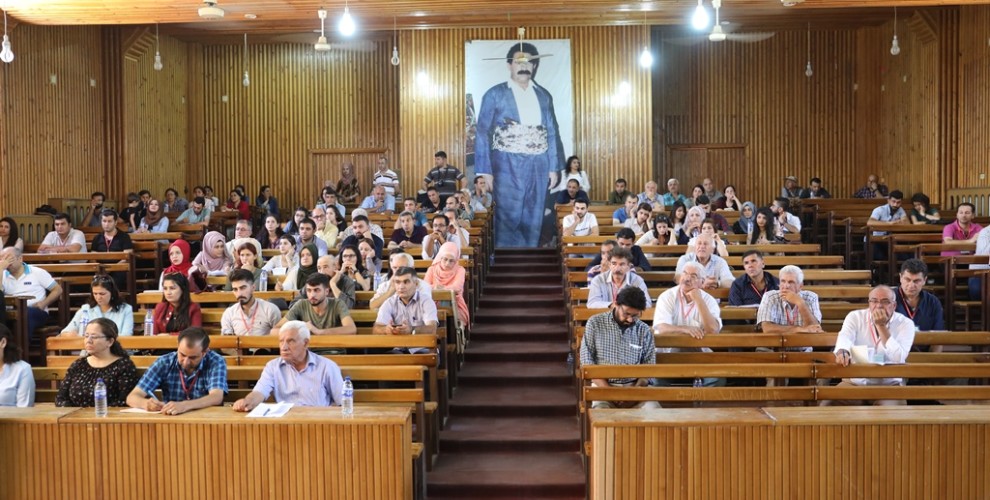 The Northern Syrian University Workshop titled "Democratic and Free University" is continuing at the Rojava University.
Zeynet Eli, Menan Cafer, Bedran Penaber from the University of Rojava talked to the workshop while Abraham Seydo, who was prevented by the KDP government from entering Rojava had to deliver his speech via Sykpe.
At the workshop, discussions were held on materials, education systems for universities, academies and schools.
Teachers held a lively debate emphasizing that it is very important to open academies in Rojava despite the difficult conditions faced by the education system and lack of properly trained teachers.
The test system is the biggest problem for teachers in the education system in Rojava.
"We are trying to insert discussion and practical culture in the education system. We are trying to remove the examinations at the beginning and middle of the year", said teachers.
No doubt universities in Northern Syria are putting into practice a system which is not found in universities.
"The Syrian regime used to train students with a system based on memorization. As a result, no progress was made once students actually entered society. The social vision was also limited. Overcoming this situation is crucial to ensure all people are able to take part in the education system and for the community to further develop".
Teachers pointed out that the Syrian regime promoted a student-teacher relation based on fear. "We need to overcome this fear-based student-teacher relationship. A friendly relationship based on mutual respect should be developed instead".
Teachers said that an ethical education system was needed in order to secure the development and growth of an intellectual society.
They also underlined the need to include the philosophy elaborated by Kurdish People's Leader Abdullah Öcalan as part of the curriculum for students.