Turkish Court allows conversion of Hagia Sophia into mosque
The world-famous Hagia Sophia will again be used as a mosque. This was decided by the highest administrative court in Turkey. UNESCO had warned against it because of its world heritage title.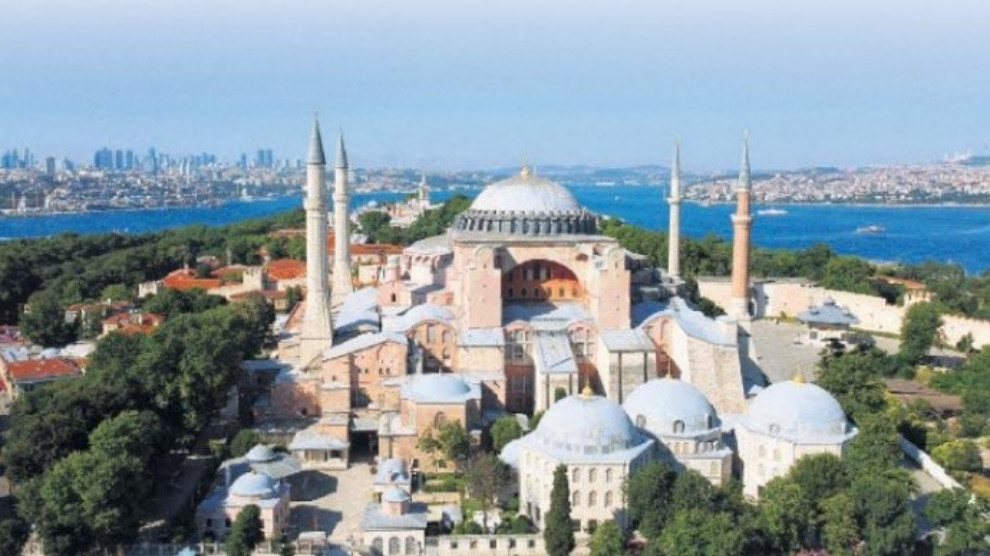 Turkey's Council of State on Friday annulled the status of the world-famous Hagia Sophia in Istanbul as a museum. This clears the way for the conversion of the former Byzantine church into a mosque. According to Turkish media reports, the judges' decision was unanimous.
The 6th-century dome stands in the district of Eminönü on the European side of the metropolis of millions and is part of the UNESCO World Heritage. The UN cultural organisation had previously warned Turkey against the arbitrary transformation and called for dialogue before the decision was made. In a statement published today, UNESCO said; "Hagia Sophia, part of the property "Historic Areas of Istanbul," is inscribed on the World Heritage List as a museum. This inscription entails a number of legal commitments and obligations. Thus, a State must ensure that no modification is made to the outstanding universal value of the property inscribed on its territory. Any modification requires prior notification by the State concerned to UNESCO and then, if necessary, examination by the World Heritage Committee."
Hagia Sophia was completed in 537 as a basilica and was considered the most important church of Christianity for 900 years. After the conquest of Constantinople by the Ottomans in 1453, the dome building was converted into a Muslim church. In 1935, twelve years after the foundation of the Turkish Republic, the church became a museum. President Recep Tayyip Erdoğan had called the conversion into a museum a "big mistake" in June and declared that after the court's decision his government would take the necessary steps to turn the Hagia Sophia into a mosque again. The patriarchs of the Greek Orthodox and Russian Orthodox churches had sharply criticised the conversion plans.
Hagia Sophia card has been played for 17 years
The Hagia Sophia plan of Erdoğan is not new. In the seventeen years of his tenure as head of the government, he repeatedly announced during the election campaign that Muslims would be allowed to pray in Hagia Sophia again. Especially during crises in the country the dome seems to be a trump card of Erdoğan to distract from problems.
RELATED NEWS: