Turkey slams UNESCO concerns over Hagia Sofia
Turkey accuses UNESCO of violating the country's sovereignty after the organisation's World Heritage Committee voiced "grave concern" over the fate of Hagia Sophia.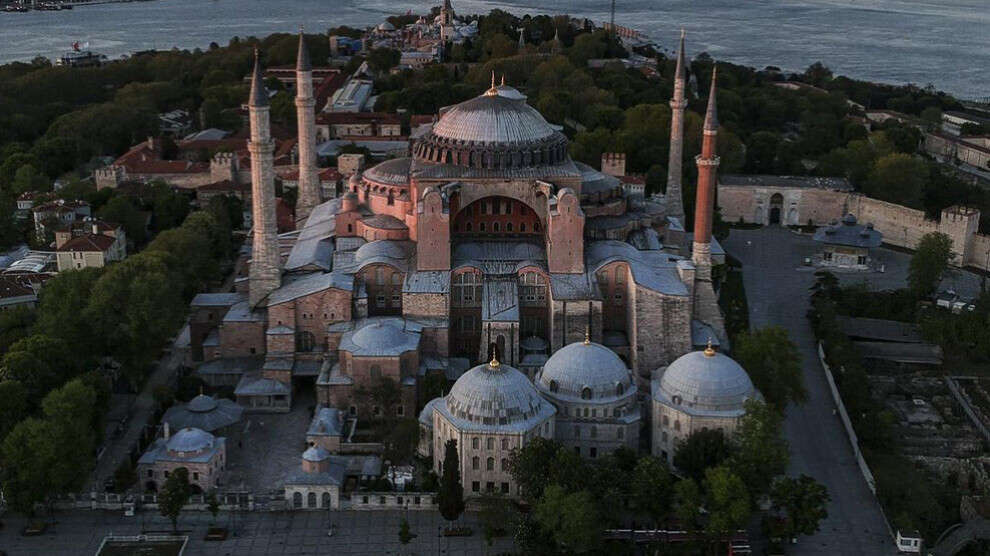 The Turkish government has accused Unesco of violating the country's sovereignty. Ankara's answer came ofther the World Heritage Committee of UNESCO issued a statement about the condition of Hagia Sophia.
UNESCO expressed its "deep concern" about the state of the dome. The Turkish government has been asked to submit an up-to-date report on the "conservation status" of Hagia Sophia by 1 February 2022 at the latest, the committee said last week.
The famous Byzantine cathedral is a UNESCO World Heritage Site and was converted into a mosque a year ago.
Ankara has rejected the concerns of the World Heritage Committee as "partisan and political". The statements "about the historic sites of Istanbul" were driven "by prejudiced, biased and political motives," the Turkish Foreign Ministry said on Saturday. He accused UNESCO of violating Turkish sovereignty. Hagia Sophia and the Chora Church are state property and are "meticulously" protected, the statement said.
The World Heritage Committee is currently meeting in China to review the list of World Heritage Sites. When dissatisfied with the conservation measures at World Heritage sites, the committee can classify the sites as "endangered" - or withdraw their World Heritage status. This week, the British coastal city of Liverpool lost its status.
Hagia Sophia
Hagia Sophia is located in Istanbul, in the borough of Eminönü and was completed as a basilica in 537. For 900 years, it was considered the most important church in Christianity. After Constantinople was conquered by the Ottomans in 1453, the Byzantine imperial church was converted into a mosque; after the establishment of the Turkish republic, it became a museum in 1935. On 24 July 2020, 97 years to the day after the Lausanne Agreement, which established today's state borders in Turkey, a Muslim prayer was held in Hagia Sophia for the first time in 86 years. One month after the internationally sharply criticized conversion, Turkish President Recep Tayyip Erdogan also declared the thousand-year-old Byzantine Chora Church in Istanbul a Muslim house of prayer. The Chora church had also been rededicated by the Ottomans to a mosque (Kariye). From the middle of the 20th century, it was turned into a museum like Hagia Sophia.