Theatre play "Bûka Axê" to be performed in Maxmur
Despite the embargo and attacks, culture and art have a high status in the self-administered Maxmur refugee camp in Southern Kurdistan. The theatre group Hêvî Yekda is performing the play "Bûka Axê" there.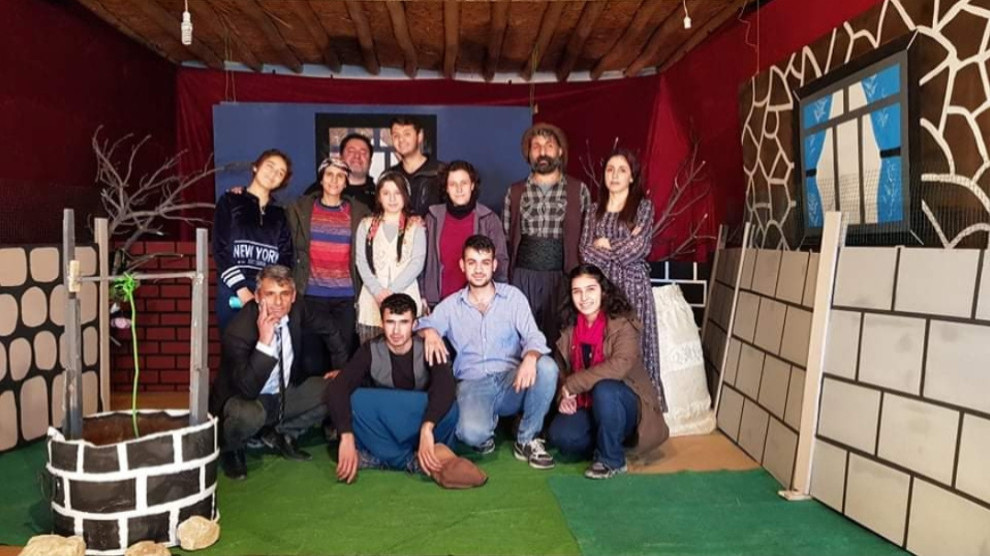 With the approaching spring, a new season begins for the theatre group Hêvî Yekda in the Maxmur Camp. Meanwhile, the rehearsals for the new play "Bûka Axê" (The Bride of the Earth) have been completed. The play from Şanoya Çiya is performed by Koma Hêvî Yekda under the direction of Ekin Ronî.
On February 21, the dress rehearsal took place in front of 25 invited guests. On the basis of their suggestions and criticisms the play was then completed. The premiere of the play is scheduled for 28 February. Further performances are planned to follow. A performance in honour of the revolutionary artist Yekta Herekol is planned on World Theatre Day, March 27. The theatre activist and freedom fighter Yekta Herekol burned himself to death in Aleppo in March 2004 in protest against the repression by the Syrian regime and with a call to intensify the struggle.
The play "Bûka Axê" deals with the suffering caused by the burning of thousands of villages by the Turkish state in Northern Kurdistan in the 1990s, the alienation of the internally displaced people in the cities and the resulting conflicts. In the play, which revolves around the rural-urban contradiction, the depth of Kurdish culture is symbolised by the water in a well in the centre of the village. The reality of the Kurdish freedom movement and the ideology of Apoism is also reflected.
Protagonists of the play are a peddler and the people of the village of Gulistan. The peddler influences the lives of the villagers, especially the youth, through the books he distributes. With the elections, the politicization of the village comes to light and the peddler is intended to be killed. The play ends with a strong action after about 50 minutes.