The epic victory of Kobanê published in a book
The epic resistance of YPG and YPJ forces against ISIS gangs in Kobanê was published in a book titled "Kobanê Resistance Diary". The book written by Sefkan Kobanê, one of the commanders of the resistance, sheds light on how victory was achieved.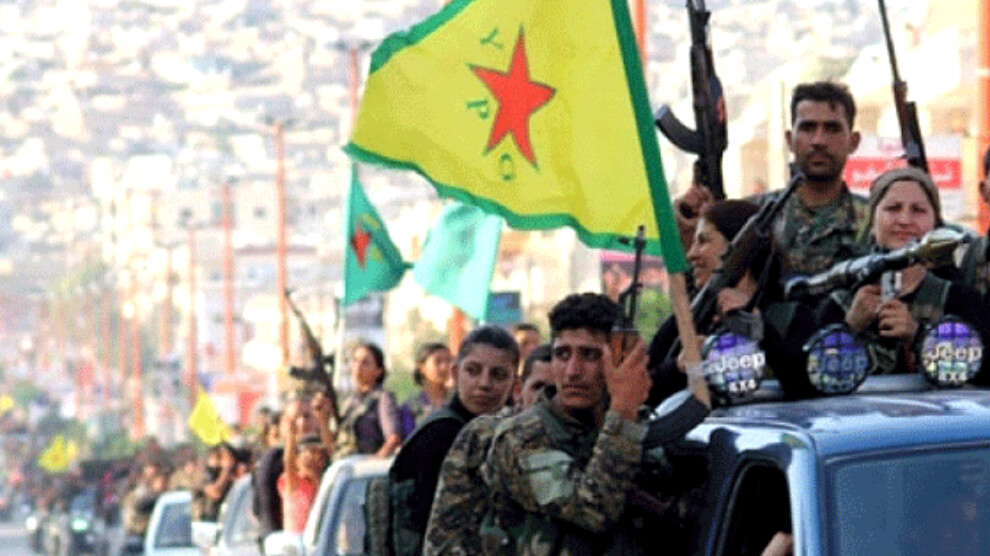 The book "Kobanê Resistance Diary", which tells about the legendary resistance of YPG and YPJ fighters against the genocidal attacks launched by ISIS gangs on September 13, 2014 with the support of the Turkish state, has been published.
The book was written by Sefkan Kobanê, one of the commanders of the Kobanê resistance against ISIS, which started on September 13, 2014 and ended with victory on January 26, 2015.
The book by Weşanên Meyman publishing house gives the details of the 136 days of relentless resistance against ISIS gangs supported by the Turkish state and the struggle of the heroic fighters leading the resistance.
RESISTANCE IN THE LANGUAGE OF THE WITNESSES
Consisting of nine chapters, the book includes details of the historic resistance of YPG-YPJ fighters from September 13, 2014, when the gangs started their invasion attacks, until when AKP leader Erdogan announced his support for the gangs saying, "Kobane is about to fall".
The organization of the Kobanê front against the genocidal attacks, the epic resistance of the Kobanê fighters, the mobilization calls of the KCK, the Kobanê Canton administration and the YPG-YPJ, and the flux of Kurdish and revolutionary youth from all over Kurdistan to join the resistance are conveyed based on witnesses' accounts.
CONTINUATION OF STALINGRAD AND SPAIN
The Kobanê Resistance Diary is also an important work that tells how the Stalingrad resistance culture in 1942 against Hitler fascism and the spirit of solidarity of the international revolutionaries against Franco fascism in Spain in 1936 were revived in Kobanê and how it affected the whole world.
'A WORK OF COMMON SPIRIT'
The author of the book, Sefkan Kobanê, makes the following statements in the preface of the book about the legendary resistance that has resonated all over the world:
"It is the belief of humanity in freedom that creates the Kobanê epic. This epic is the work of a common spirit that breathes with Kobanê against cruelty, barbarism and inhumane methods wherever one lives. I tried to give a wide place to the testimonies about the lives of heroes fighting with the Apoist spirit."