Teatra Jiyana Nû performes Dario Fo in Berlin
Teatra Jiyana Nû performed in Berlin its play 'Bêrû'.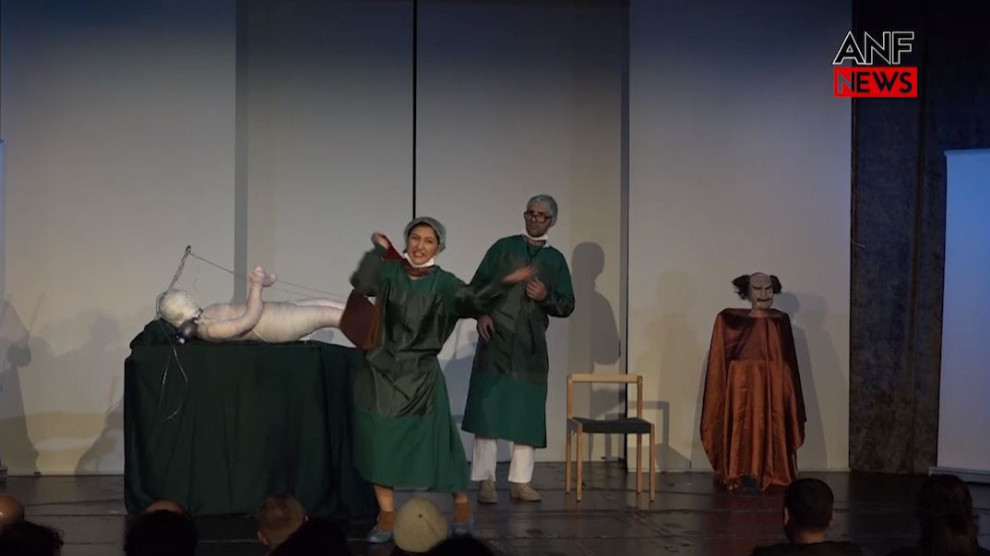 Teatra Jiyana Nû is working with the Mesopotamia Cultural Center and this week has landed in Berlin, the second stop of its European tour, to present its 'Bêrû'. 
'Bêrû' (Faceless) is an adaptation to Kurdish from Dario Fo's work. The play, as in Dario Fo's style, is a political comedy.
The actors underlined the difficulties they experience working in Turkey and Northern Kurdistan against the dark fascist. "This is the art of people at a time when even the curfew is almost impossible to show. It is the resistance and the possibility of coming together."
The actors stated that they will continue their artistic works despite all the difficulties and obstacles within the framework of Kurdish theater.
Teatra Jiyana Nû actors have been on stage again with "Tene Ez" adapted to Kurdish from Charlie Chaplin's play "Dictator". 
Next stop Switzerland
Switzerland will be the next stop of the Kurdish theatre company. They have been performing in Turkey, Russia and Kurdistan.