See You Collective, a bridge between prisoners and the outside world
The See You Collective has been carrying out the artworks produced by prisoners for the last year. The collective, which has shared nearly 200 works so far, is also planning a book and painting exhibition in Istanbul.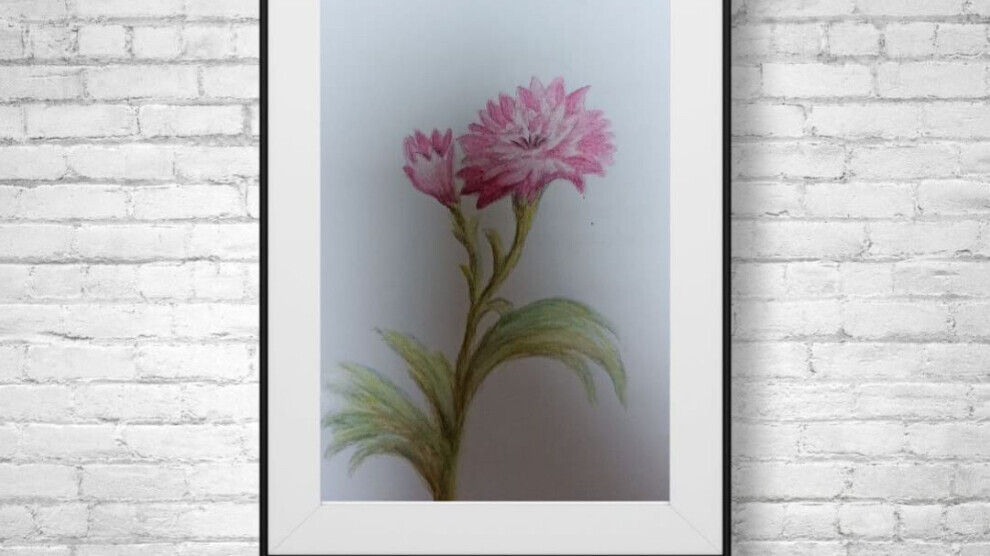 Violations of rights in prisons increased during the Covid-19 pandemic and the State of Emergency before that. The ban on books, letters, visits and infirmaries has become 'normal'. While isolation in prison is increasing by the day, the prisoners continue to produce and write in order to hold on to life. Established during the pandemic, the See you Collective brings together the works of art produced in prison.
Speaking to ANF, the members of the collective said that life still goes on in prisons and prisoners connect with the outside thanks to what they produce. More importantly, everything produced in prison is a form of resistance. The collective, which has shared 200 works on virtual media so far, is considering organizing a painting and book exhibition. We talked with the We'll See You Collective about how they came together, what they did so far and their future plans.
How was the collective born?
We are a group of independent individuals. Among us there are prisoners' relatives as well as former prisoners. Some of our friends are still in prison. We came together with a group of friends in the early part of the Covid-19 pandemic. We talked about what we could do to counter the book and letter bans in prisons and we decided to collect books for prisoners. We opened a page on virtual media platforms and called on people to join our campaign called "a thousand books, a cell" and "a thousand books, a thousand hopes". At the end of the campaign, we collected over 2,500 books and sent them along with those we received from the Human Rights Association and lawyer organizations.
In that process, all the parcels we sent to the Elazig prison came back. They did not take them because it was forbidden. The situation is that serious. Only books from Elazig have returned, because that is where the conditions are the most severe and where most violations of rights are experienced. In fact, we concluded that campaign by reaching a large number of prisoners. After that, we discussed again about what to do. There are many violations of rights in prisons, but we wanted to do something original. Because there are various institutions that carry out activities regarding violations of rights in prisons. Especially the Human Rights Association, the Human Rights Foundation of Turkey, the Civil Society Association in the Penal Execution System. But there are not only violations of rights in prisons. Life goes on in prison.
We just wanted to focus on this area. In fact, the See you collective has been carrying out valuable work in this field for years, but it also deals with violations of rights. There is a very serious artistic and cultural production inside, and the outside does not know about it, or knows very little. This causes the art produced in prison to be invisible. Despite all the prohibitions, there are people who try to make art. Isolation is already trying to destroy prisoners and make them invisible. The fact that what they produce inside is invisible outside means to these people that they "actually don't exist". This is a greater punishment than death. We wanted to be the voice of the prisoners' productions by using all media such as Instagram, Twitter, Facebook, web page, YouTube channel, Spotify in virtual media.
Why did you call your collective See you?
Prisoners usually end their letters with "See you". They say goodbye, but they also say "See you". Despite all the problems inside, this message contains hope. Since meeting is a concept that includes the hope of embracing and freedom, we defined ourselves as the See You Collective.
So, what have you shared with the outside so far?
When we were first established the collective there was a pandemic. First of all, we created lists through lawyers and associations, reached prisoners and asked them to share their work with us. Slowly the answers began to come. Afterwards, we determined days and themes to promote a branch of art every day. We have shared about 200 works so far. But we also thought that at some point it would end?'
And did it end?
No, on the contrary, communication has grown further. We started correspondence. We received letters from prisons. Prisoners started to contact each other on this issue, and then the families started to reach us. There has been no interruption so far. Now we have decided to organize a painting exhibition with the idea of ​​how to make artwork more visible. Because we saw that there are many painters. We have enough paintings to open an exhibition, and there will be books as well. We will do it in Istanbul. For the moment, the work is ongoing.
You started when books and many other things were forbidden, but how do the prisoners make their work? For example, are there bans on painting or handcrafted items?
Yes, the bans continue. For example, crayons and paint are prohibited. Even colored pencils are prohibited. There are also people who tell us they are trying to produce, but can't because of the bans. If you're writing a book, you want a book, if you're a poet, you want a poetry book, but they are also prohibited. They're already reporting this to us in letters. If we can send books, we do.
Many prisons currently have bans. For example, we even received a picture drawn on the inside cover of a one-pound tea package.
Do prisoners make the colours themselves?
They use some species for this. Some species are turned into colours with different mixtures. Prisoners are trying to explain their problems with the aesthetic language of art.
For example, a friend said to us: 'I stopped drawing cartoons, but after hearing you, I picked up the pencil again. It is not just a classical painting method. The prison administration is pushing prisoners to death. When I learned about you, I started to write and draw more, saying that there are people who can hear our voices.' That's exactly why we were born, to be a partner in the resistance of the prisoners inside. Because people resist making art. That resistance is not just going on hunger strike.
So, what is the effect of exhibiting what prisoners do outside?
Let's say that when an artist gives his product, even if he shares it on virtual media, people comment and interact. Feedback or criticism is a form of feedback. For example, a friend who has been in jail for many years and who writes novels, composes and draws pictures, said in a letter that 'criticism is our greatest need. We produce something, but then we put it in a bottle and throw it into the sea. Did what we have done look like anything? We have no idea about it. We have very, very limited feedback.' That's why it's very important for them to connect with the outside. In this sense, we intend not only to use virtual media, but also to open exhibitions and carry this voice even further.
Many writers, poets, artists of this country went to prison and continued to write their works. Nazım Hikmet, Ahmed Arif, Orhan Kemal, Yılmaz Güney. Others discovered themselves in prison, like Ilhan Sami Çomak. What we can say is that these stories are not over, they are still going on inside. In this sense, every segment of society should lean towards this, because not everyone is lucky enough to have their voices heard. For example, we say that some publishing houses are missing out on what is written in prison because many of them have no connection or communication with the prison. However, 100,000 people have been imprisoned in the past 30 years, some of them are still in jail and their stories are there too...
The See You Collective can be followed on social media:
https://twitter.com/gorusecegiz