San Sebastián Festival rewarded quality and committed cinema
The jury of the San Sebastián Festival has rewarded a quality and committed cinema.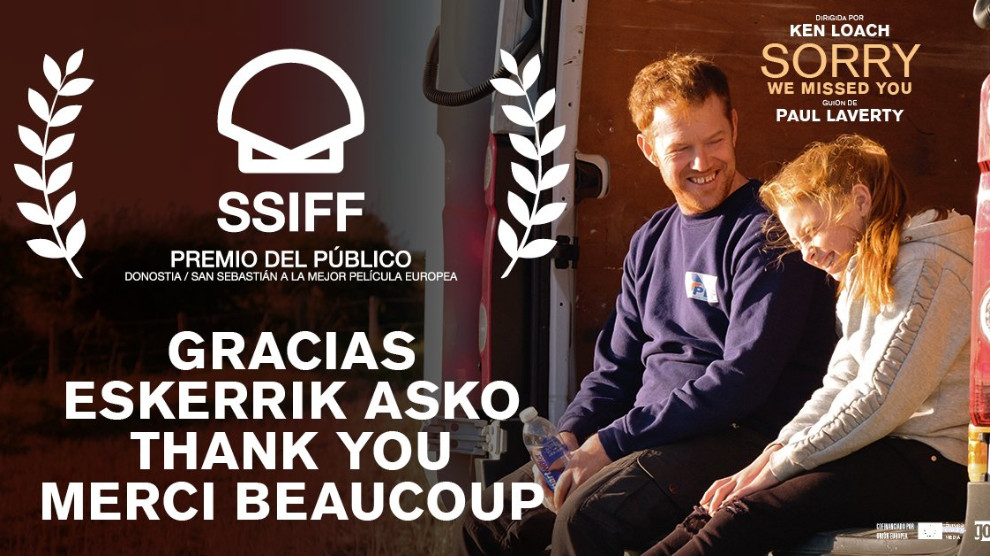 Without losing the glamor that characterizes it, for the presence of movie stars and filmmakers, the San Sebastian International Festival has rewarded in its just concluded 67nd edition, a cinema that in addition to its quality stands out for its social commitment and denunciation.
Thus the jury awarded the Golden Shell (Concha de Oro) to "Pacificado", by the American Paxton Winters, the first Brazilian film to reach the highest award.
The story develops in the midst of intense violence in a favela in Rio in the days after the Olympic Games, a real place where the director of the film lived five years.
The Brazilian film also won the award for best male performance for its protagonist, Congolese actor Bukassa Kabengele, and the award for best photography for Laura Merians.
Kabengele declared after being awarded, that "54% of the Brazilian population is black, and mortality reaches scary figures. They are people who only appear in the media when the issu is crime "
La Concha de Plata (Silver Shell( went to "The infinite trench", a film made by Basque filmmakers A Arregui, J. Garaño and JM Goenaga, who also won the best director and screenplay awards.
The film tells the story of a "mole", a person hidden in his house for almost three decades for fear of being killed by the Francoists.
One of its directors, JM Goenaga, emphatically told the press that: "That could be extrapolated to today's Spain."
Completing the list of awards "Next" by Alice Winocoun won a Special Award, "Some Beasts" by J. Riquelme Serrano won the New Directors, while "Again Again" won the Horizontes Latinos Award.
It is worth noting the reception of two films also endowed with a high social and political commitment, "Sorry, we missed you" by the renowned English director Ken Loach, who denounces the consequences of precarious work, and won the public award and "Mientras dure la Guerra" which addresses the last days of the writer and philosopher Miguel de Unamuno. Unamuno in these days expressed his deep rejection of the military coup in Spain in 1936, a fascist action that he had initially supported.
During the days of the Festival, well-known personalities of the cinema were present in the Basque city of Donostia (San Sebastian), including Canadian actor Donald Sutherland and Spanish actress Penelope Crúz, who received special awards for their career, as well as directors Costa Gavras and Ken Loach.