Reading group in Germany discusses Öcalan's Sociology of Freedom
A group of German readers curious about the ideas of Kurdish people's leader Abdullah Öcalan created a reading group to read and discuss the book "Democratic Civilization Manifesto 3 - The Sociology of Freedom".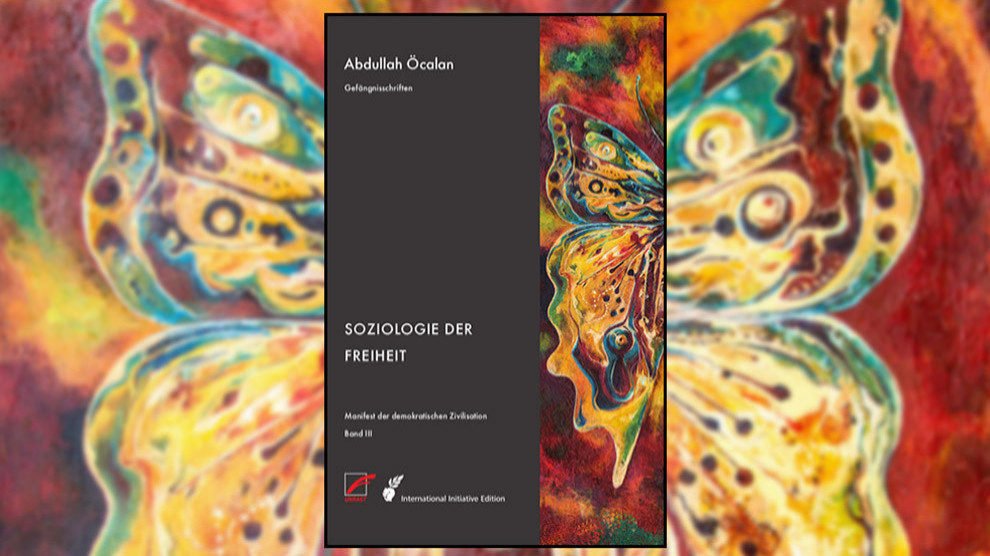 Unrast Publishing House published Kurdish People's Leader Abdullah Öcalan's book titled "Democratic Civilization Manifesto 3 - The Sociology of Freedom" (Manifests der democratischen Zivilisation 3- Soziologie der Freiheit).
The book was published in German-speaking countries last April, and came out in Germany, Austria and Switzerland.
This is the third volume of Öcalan's "Democratic Society Manifesto" and presents the author's stunningly original thesis of the democratic civilization, based on his criticism of capitalist modernity.
Ambitious in scope and encyclopaedic in execution, The Sociology of Freedom is a one-of-a-kind exploration that reveals the remarkable range of one of the Left's most original thinkers with topics such as existence and freedom, nature and philosophy, anarchism and ecology. Öcalan goes back to the origins of human culture to present a penetrating reinterpretation of the basic problems facing the twenty-first century and an examination of their solutions. Öcalan convincingly argues that industrialism, capitalism, and the nation-state cannot be conquered within the narrow confines of a socialist context.
Recognizing the need for more than just a critique, Öcalan has advanced what is the most radical, far-reaching definition of democracy today and argues that a democratic civilization, as an alternative system, already exists but systemic power and knowledge structures, along with a perverse sectarianism, do not allow it to be seen.
The German readers were brought together by NAV-DEM association in Hannover, and will read and discuss the book. Almost half of the book has been read during the Wednesday meetings which take place at 7.30 pm and can be joined by everyone.
The members of the reading group, which aims to discuss the meaning of the terms and concepts used by Öcalan together with his ideas have said that the work interested them from the very first page. As well as reading and discussing the book, the members of the group also express their comments about how the world could be better within the framework of Öcalan's thoughts.
Those who want to join the group can simply click on the following link: https://meet.systemli.org/Lesekreis_SoziologieDerFreiheit