Preparations underway for 26th International Kurdish Festival
Many international speakers as well as Kurdish guests will participate to this year festival dedicated to Afrin.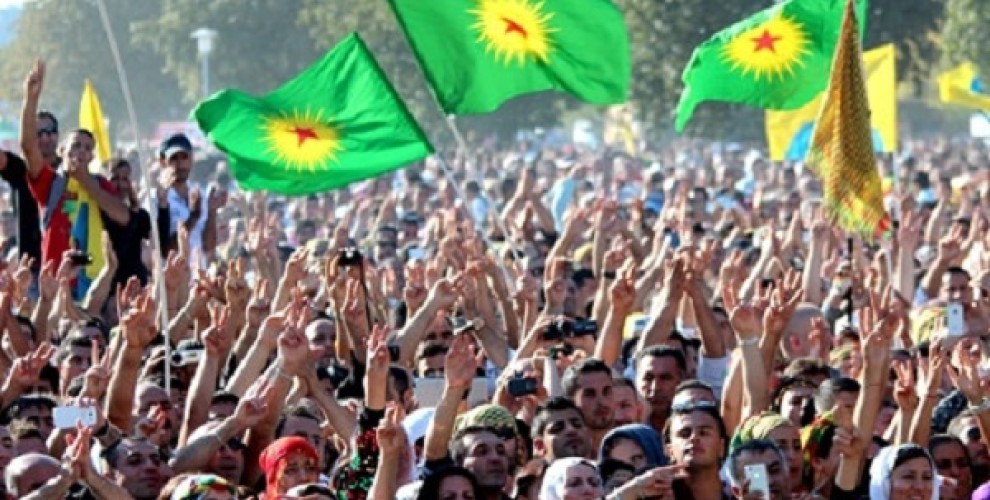 The 26th International Kurdish Culture and Art Festival in Germany will take place on the 7th- 8th September, 2018.
Every year the traditional Festival brings tens of thousands of Kurds and their friends together for solidarity with the Kurdish democratic and peaceful struggle.
This year the Festival is dedicated to the Kurdish enclave Afrin –Northern Syria. The Turkish state has illegally bombed and invaded Afrin, a Kurdish-majority region which had been a peaceful oasis in a war-torn country, a site of refuge, and stronghold of the Democratic Confederal Project.
This criminal invasion has led to hundreds of deaths and a further wave of mass displacement. Most alarming, there are clear indications of planned ethnic cleansing of Kurds.
The Cultural Program will include:

    - TEV-ÇAND, music groups from the Culture and Art Academy
    - Mikail Aslan
    - Efkan Şeşen
    - Chopî
    - Hozan Dîyar
    - Hozan Mizgîn
    - Govend, traditional dance groups

A number of side events will take place, such as seminars, Kurdish writers book signing stand, Kurdish traditional village, playground for children.
Many international speakers will attend the event, as well as Kurdish speakers from the four parts of Kurdistan.