Play by Dario Fo banned in Urfa
After Istanbul, the Kurdish interpretation of the play "Mockery of Fear" by Dario Fo has also been banned in Urfa.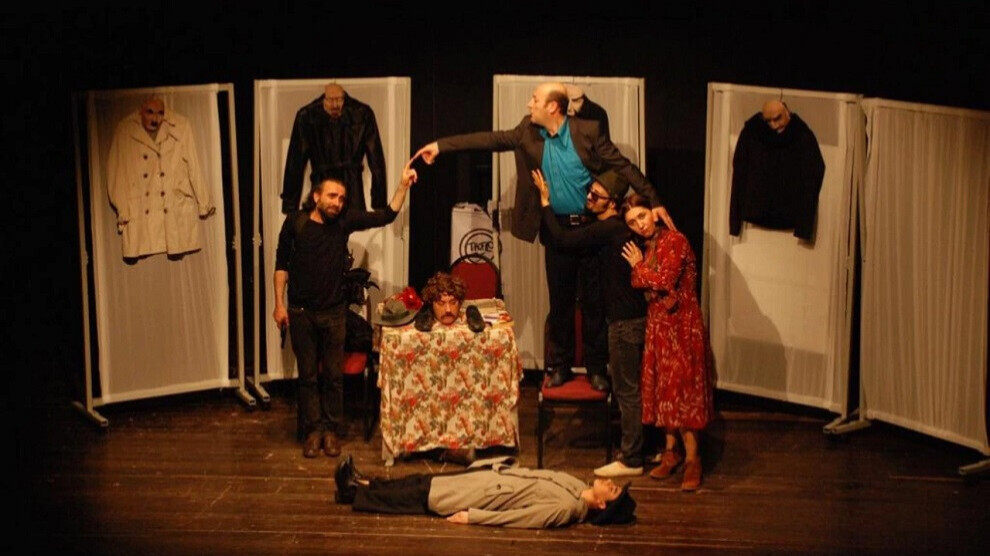 The governor of the Urfa province has banned the Kurdish play "Bêrû", announced the Urfa Bar Association, which had issued an invitation to the performance for today. The ban is unlimited and applies to the entire province.
"Bêrû (Without Face) is the Kurdish interpretation of the play "Claxons, Trumpets and Raspberries" by the Italian Nobel Prize winner Dario Fo. The play by the theater group Jiyana Nû (New Life) was already banned in Istanbul in October on the grounds of "spreading PKK propaganda". Jiyana Nû is the theater group founded in 1992 by the Mesopotamian Cultural Center (Navenda Çanda Mezopotamya).