New free books from the International Initiative
The International Initiative Edition of the International Initiaitive "Freedom for Abdullah Öcalan—Peace in Kurdistan" will be publishing several books. More books in electronic form will also be available to download at no charge.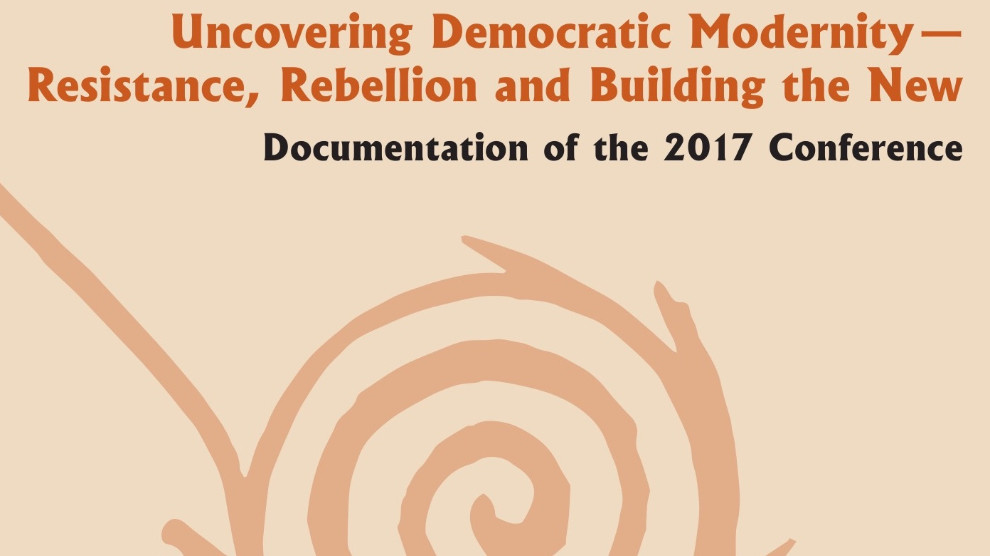 In April, the documentation of all speeches and texts from the third conference of the Network for an Alternative Quest, held in 2017, will be published in print in English, German and Turkish.
The English and Turkish edition is also made available electronically as free PDFs, as are all previous conference readers in English, German and Turkish.
"These times of self-isolation should be used for self-education", a spokesperson of the International Initiative stressed. "Since the fourth conference 'Challenging Capitalist Modernity—We Want Our World Back! Build Autonomous Education and Organize' had to be postponed, we decided to publish the English and the Turkish version of the 2017 conference reader as well as all six previous conference readers as free PDFs at the same time to ensure maximum availability to the public."
The previous publication of the International Initiative Edition was the French edition of "The Political Thought of Abdullah Öcalan".
The next publication of the International Initiative Edition is going the be the English and German
translations of Abdullah Öcalan's Manifesto of the Democratic Civilization called The Sociology of
Freedom. These can already be pre-ordered from the respective publishing houses, PM Press and Unrast.
All information on the new and upcoming publications is available at the website of the International Initiative can be found at
http://freeocalan.org/books and http://ocalanbooks.com 
Links for preorder and download are at the respective book pages.