MKM celebrates 30 years of cultural activities with a mega concert in Istanbul
The MKM has completed its final preparations for its 30th anniversary celebration. The mega event is called 'Berbang' (Dawn).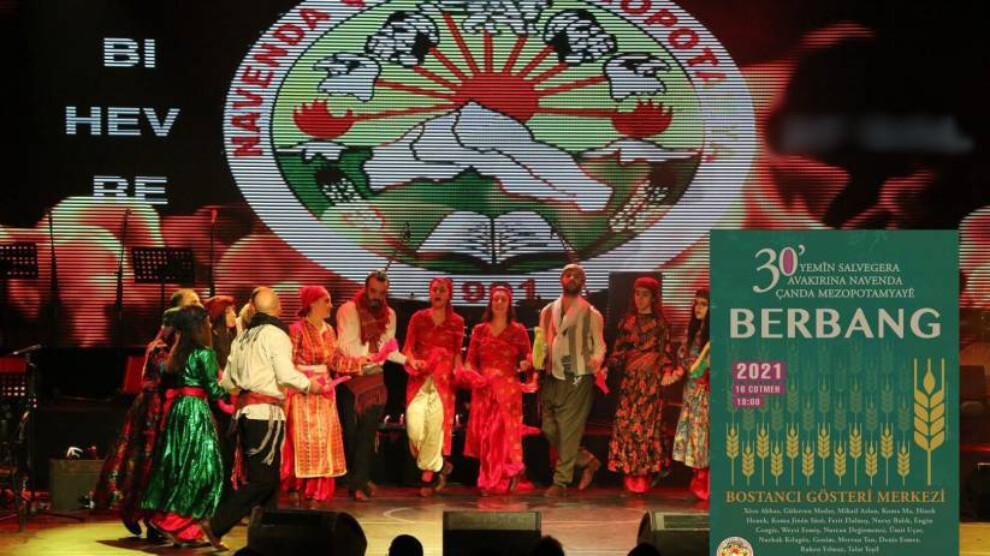 The Mesopotamia Cultural Center (MKM), which was founded in Istanbul by a group of intellectuals, including Musa Anter, is celebrating its 30th anniversary this year.
The MKM will hold a celebration at Bostancı Performance Center (BGM) tomorrow, Saturday 16 October. The celebration is called 'Berbang' (Dawn). MKM artists performed their last rehearsals before the concert.
The "Berbang" concert will feature 16 artists and 3 bands, and tickets are almost sold out. MKM artist Nurcan Değirmenci said: "We have been working hard for about 2 months to present 'Berbang' to you. The MKM is a 30-year cultural and artistic journey. I invite all of our people to celebrate its 30th anniversary together at the Bostancı Performance Center."
Artists such as Xero Abbas, Gülseven Medar, Mikail Aslan, Ferit Elalmış, Nuray Balık, Engin Cengiz, Weysi Ermiş, Nurcan Değirmenci, Ümit Uçar, Nurhak Kilagöz, Genim, Mervan Tan, Deniz Esmer, Ruken Yılmaz, Talat Yeşil will be on stage together with bands Koma Ma, Hinek Henek and Koma Jinên Sure.