March for mother tongue education in Dirbêsiyê
"Our language is our existence, our honor and our freedom," said hundreds of teachers and students who demonstrated in Dirbêsiye district of the Heseke Canton.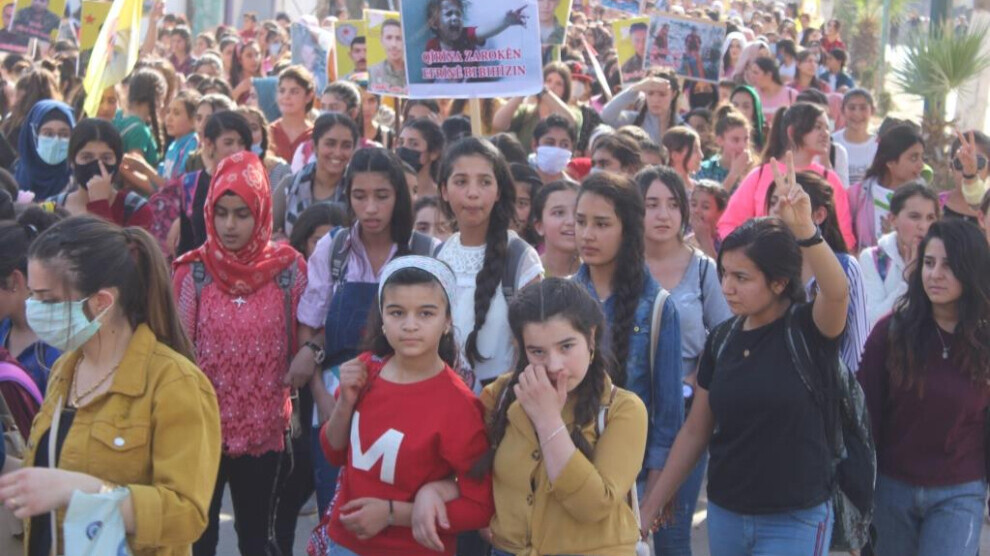 Hundreds of teachers and students took to the streets in Dirbêsiye district of the Heseke Canton in northern Syria in protest at the ENKS (Kurdish National Council in Syria) demand for the annulment of the Kurdish education system.
Gathering in front of the Martyr Roza Cudi Institute, the crowd staged a march with photos of martyrs and banners reading "Our language is our identity" and "Human exist with his language".
Following the march which ended in front of the Kongreya Star building, teacher Nesrin Meami read the press statement which stressed that the Kurdish people have made great sacrifices for years to protect their language and culture, for which thousands of martyrs have fallen so far.
The statement condemned the ENKS' demand for the annulment of the Kurdish education system, saying; "Our language is our existence, our honor and our freedom."