London Kurdish Film Festival goes global and opens with 4 films by Yilmaz Güney
The12th London Kurdish Film Festival will present the Global Kurdish Film Festival from 16 to 27 April and will open with 4 films by Yilmaz Güney.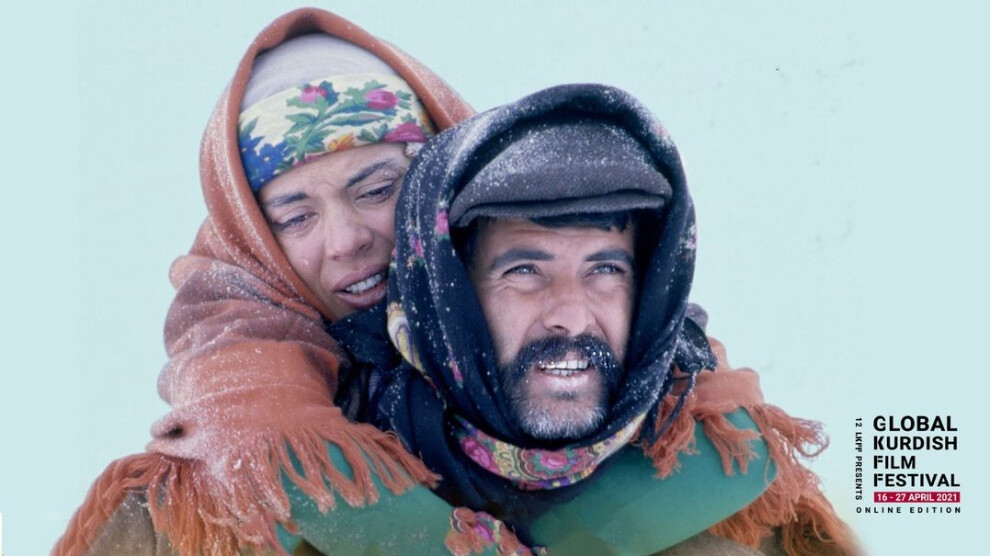 The12th London Kurdish Film Festival will present the Global Kurdish Film Festival. The festival will be taking place online from 16 to 27 April.
The Global Kurdish Film Festival will be opening with the works of Yilmaz Güney. Four of the Kurdish director' films will be presented for the first time in their restored version and with English subtitles.
Seyyit Han (Bride of the Earth), the first film directed independently by Yilmaz Güney, is a simple love story set against the backdrop of rural life in Turkey. It is considered by many to mark the beginning of cinema as a means of Turkish social criticism.
Umut (Hope) is the story of an illiterate man and his family, whose existence depends on his income as a horse cab driver. When one of his horses is killed by a car, it is clear that neither justice nor charity will prevail. Played by Yilmaz Güney, the man begins a slow slide into despair. Fuelled by an indefatigable optimism, he sets out into the desert in quest of a mythical lost treasure, slipping further and further into that final, ineluctable moment where hope itself becomes the last terrible delusion.
Suru (The Herd) was a film made during Yilmaz Güney's second imprisonment. This film is about a peasant family in North Kurdistan who decide to sell their sheep because of a blood feud. During their long train ride, bribes must be paid to petty officials, sheep are stolen and the sick wife of one of the family's sons becomes deathly ill. An award-winning film including Best Film and Best Director, The Herd received international critical acclaim.
Yol (The Road), co-directed by Yilmaz Güney, during his own imprisonment in Turkey, won the prestigious Palme d'Or award at the Cannes Film Festival in 1982. The internationally renowned film provides us with an insight into contemporary issues endured by Kurds in Turkey fused with the stories of 5 Kurdish prisoners who have been granted one week's home leave. As they journey through the landscapes and cities, they encounter many difficulties adjusting to the world outside as well as continued oppression from their families, society and the state. The film was banned in Turkey until 1999.