Literature Festival in London dedicated to Mehmet Aksoy
This year's Huseyin Celebi Literature Festival will be held in memory of British-Kurdish filmmaker Mehmet Aksoy, who was killed by ISIS in Raqqa.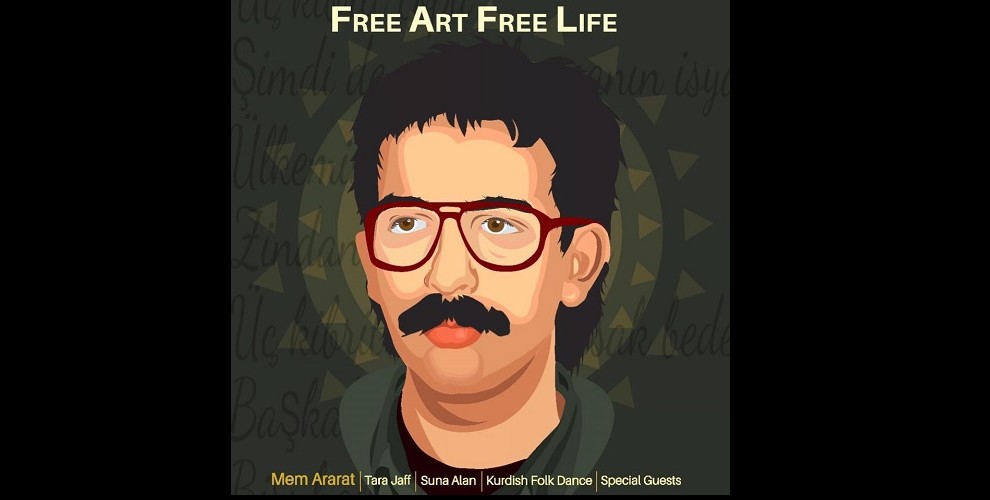 The organization committee of the event released a statement and said that this year's festival will be dedicated to Mehmet Aksoy.
Mehmet Aksoy, a British-Kurdish writer, poet and filmmaker, was killed by ISIS while he was making a documentary about the Raqqa operation alongside the YPG.
"The revolutionary martyrs of the Kurdish struggle and their fight for liberation paved the way for an alternative model to organising society with the liberation of women at its centre. It has also led to a cultural renaissance that has given new life to Kurdish traditions of music, art, literature and dance. The internationalist perspective of the Kurdistan Freedom Movement's struggle draws on a rich cultural tradition but at the same time reflects a deeply universal humanist vision.
This vision was prominent in Huseyin Celebi's work as a writer as well as the writings, poems and art of Mehmet Aksoy" the statement read.
The annual festival is organised by the Kurdistan Students' Union (YXK) in Europe. Elif Sarican, a coordinator of the UK Kurdistan Students' Union said, "In the early 1990's, this festival signified a historical step in retaliation to assimilation policies that Kurdish villages, towns and cities were subject to in the Middle East. In addition to recovering Kurdish culture, literature and arts, the aim ever since has been to revolutionise Kurdish identity in the Middle East and Europe – defending one's freedom of existence through the love for humanity, diversity and peaceful coexistence."
The Huseyin Celebi Literature festival founded in 1993, will take place in London on 21st October 2017. The festival commemorates Huseyin Celebi, a renowned creative writer who lost his life in the fight for Kurdish liberation in 1992
The festival will take place at Gracepoint, 161-169 Essex Road, London, N1 2SN. From 17.00 to 22.00
For More information
Contact:
Twitter: https://twitter.com/huseyincelebi91,
Facebook: https://www.facebook.com/HuseyinCelebiFestival/,
Email: [email protected]
For tickets: http://bit.ly/2yckJtz