Literature Committee in North East Syria will organise workshop for women writers
Narîman Evdikê, spokesperson of the Literature Committee, evaluated the results of the literature week and announced that literary workshops for women will be held in the coming days.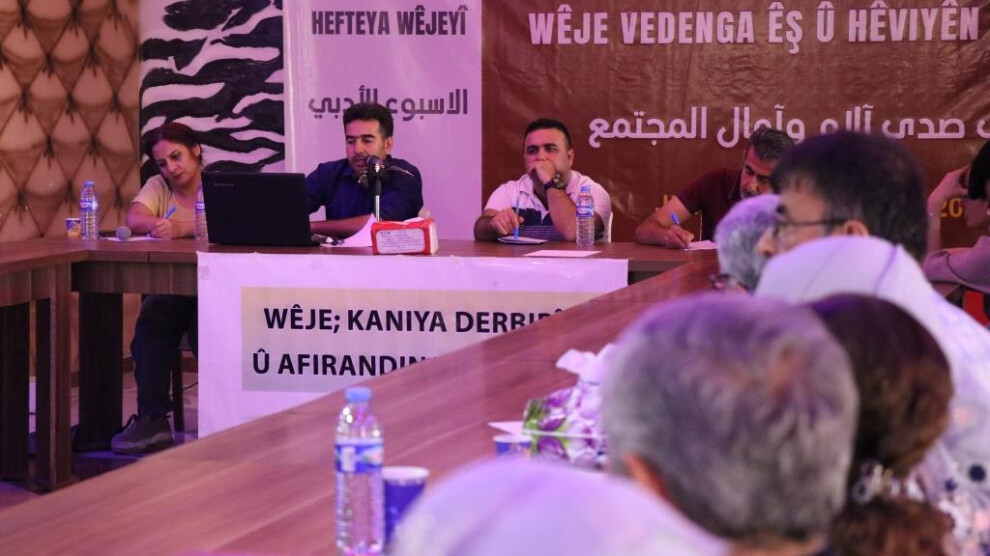 The Northern and Eastern Syria Literature Committee organized a "Literature Week" for the first time this year.
After the completion of the activities, the Committee published a final declaration. Writer Narîman Evdikê, spokesperson of the Northern and Eastern Syria Literature Committee, told ANHA that they actually did not achieved the participation of intellectuals, writers and poets from the region. Criticizing this situation, Evdikê said: "One of the things we presented in the Literature Week was the work of the Literature Committee around the world. Therefore, we expected a greater participation. We hope that there will be even more participation in the coming years."
Evdikê said that they will organize a workshop for a few days in the near future to promote women's literature, and added: "Women who have just started to write will be asked to attend and we will work on the results of the workshop. Maybe we will do this workshop twice this year."
Evdikê also spoke about the literary criticism section: "We will have a space, where local literary works will be criticized. We will select a book every 15 days and the members of the Committee will read it and evaluate each book. The same thing will happen in Kobanê."
The results of literary criticism can be turned into an article, said Evdikê adding: "We will have various articles and we can publish them into a book. Unfortunately, many businesses and activities have been stopped due to the attacks and threats by the Turkish state. That's why the implementation of some projects has been delayed."