Leyla Güven sends message from prison supporting Kurdish Language Campaign
DTK co-chair Leyla Güven sent a message from prison to support the Kurdish language campaign launched a month ago. "The Kurdish language has lived until today thanks to resistance."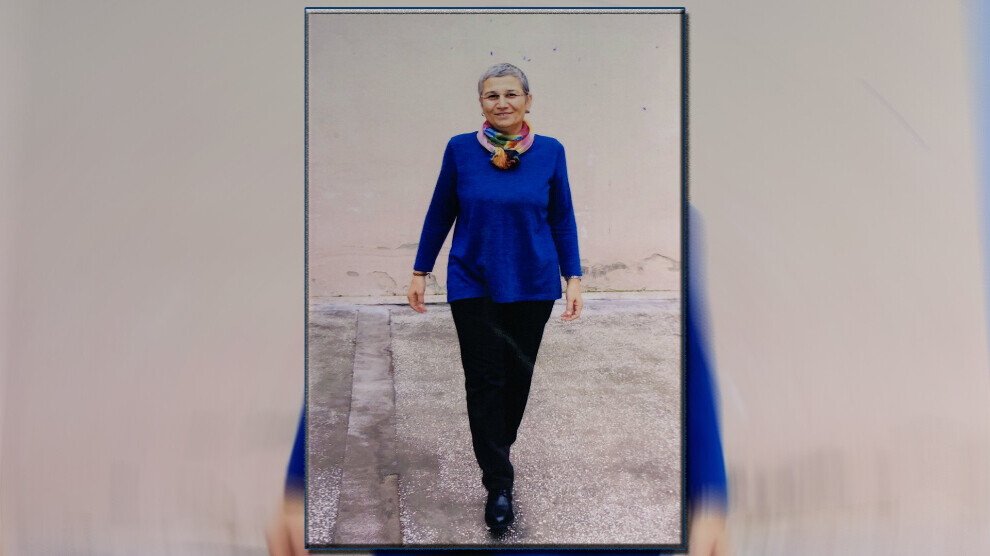 The Kurdish Language Platform and the Kurdish Language and Culture Network launched a petition on 21 February to make Kurdish an official and educational language. Tens of thousands of signatures have been collected so far within the scope of the campaign. Support for the campaign, which will continue until May 15, is increasing by the day.
Democratic Society Congress (DTK) co-chair Leyla Güven called for support to the campaign by sending a letter from the Elazığ Women's Closed Prison.
Leyla Güven's letter is as follows:
"Warm greetings from Elazığ prison;
I hope everyone is fine. No doubt we are in harsh conditions and it is not easy to stay good. However, it is the reality of the Kurdish people that have been under pressure in this century and therefore we always say 'to live is to resist'.
My dear comrades, we are 8 women in here. I do not feel the need to explain the prison conditions. Everyone knows these conditions well. Prisons have been an area of resistance and struggle for 40 years. Prisoners have been on hunger strike for over 100 days. We hope their demands will be accepted.
Dear Kurdish volunteers, we are experiencing many difficulties in media and communication. For this reason, we are having trouble getting news from outside. We learned from the Parliament TV channel that you started a petition on 21 February, International Mother Language Day. We are very happy with this important work. We wanted to congratulate you on this campaign. Kurdish language was protected from assimilation thanks to Kurdish mothers. However, since dirty policies towards Kurdish have never stopped, we cannot stop working. The Kurdish language has reached such a stage that it faces the threat of disappearing due to assimilation policies. The main reason for this is hostility to the Kurdish language.
Wherever Kurdish is spoken, it is recorded as 'X' [unknown language]. Wherever Kurdish is spoken, there has been massacre, cultural genocide, ignoring a people. Despite all the attacks, the Kurds did not stop speaking in their mother tongue. Despite these policies, we do not forget the Kurdish language. We will continue to talk, struggling as always. The Kurdish language has survived until today thanks to the Kurdish resistance. We will not give up the resistance. We support the campaign you started and wish you success in your work."