Last synagogue in Amed in danger of collapsing
The synagogue in Çermik, built in 1416, is in danger of collapsing. It is the last Jewish place of worship in the province of Amed and is being used as a warehouse despite being a protected monument.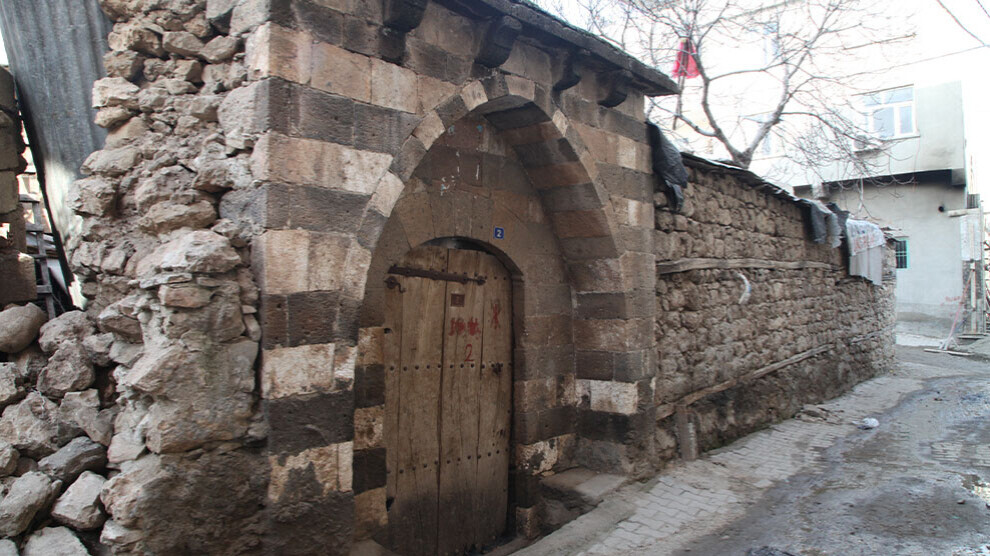 The last synagogue in Amed (Diyarbakir) is in danger of collapsing. Rainwater is seeping through the wooden roof of the Jewish house of worship, which was inaugurated in 1416 in the district of Çermik, alarming cracks are appearing in the walls, and supporting pillars have already had to be inserted here and there. But restoration of this synagogue has been denied to this day. Although the building was designated - albeit somewhat late - as a cultural monument in 2012 by the Committee for the Preservation of Turkey's Intangible Cultural Heritage, the synagogue is being denied preservation and maintenance. Currently, it is used as a depot by its private owners.
There was still a small Jewish community in Amed until the mass emigration to Israel in the 1950s. According to the reports of the Jewish scholar and traveler David D'Beth Hillel (d. 1846), forty families of Kurdên cihû, or Kurdistan Jews, lived in Çermik in 1827. The historian J. J. Benjamin even counted a hundred Jewish families in 1848. As a result of the Armenian genocide during Ottoman rule, Jewish life in the region was also severely decimated in 1915, including in Çermik. With the uprising of Sheikh Said, the community there shrank a second time. In 1949, just one year after the establishment of the State of Israel, there were only fourteen Jewish families left in all of Amed. These left Kurdistan in the following decade.
Güzel: This treasure of Jewish culture must be preserved
The Peoples' Democratic Party (HDP) is calling for the preservation of the Jewish cultural heritage in Çermik and a concept for the restoration of the synagogue.
On Friday, the situation of the house of worship was discussed in the Turkish parliament. HDP MP Semra Güzel submitted a written question to Culture and Tourism Minister Mehmet Nuri Ersoy (AKP). "This treasure of Jewish culture must be preserved. The synagogue in the district of Sur has already disappeared, and the one in Çermik must be restored and opened to the public," Güzel said. The synagogue in Sur had been shot up and razed to the ground by security forces in 2015 during the Turkish military siege as part of curfews.