Kurds in Marseille hold Sinan Dersim Kurdish Culture Festival
Kurds and their friends attended the Sinan Dersim Kurdish Culture Festival in Marseille on Sunday.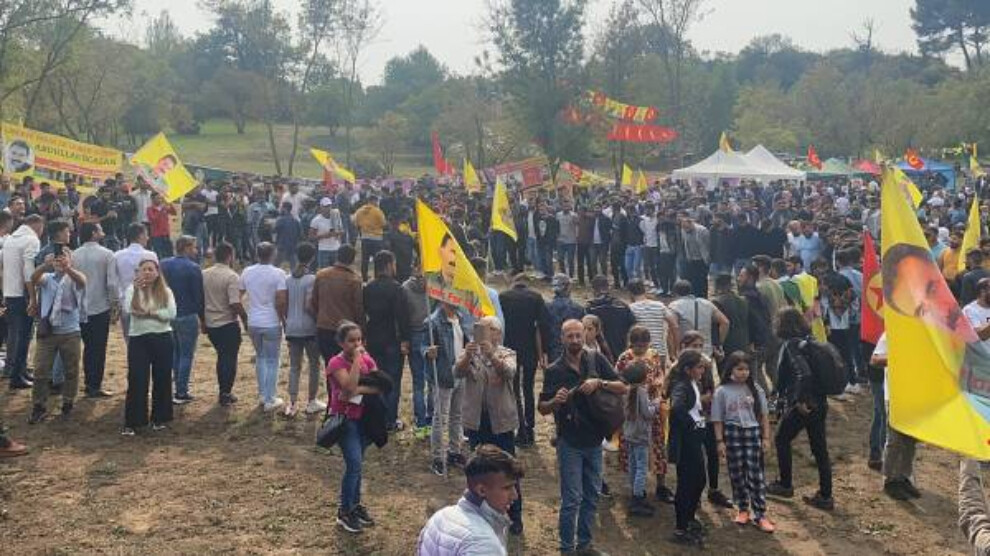 The festival, which was attended by thousands of people coming from Montpellier, Drauginan, Bordeaux, Lyon and Salon, was held in Parc de la Ravel.
In addition to the photographs of many martyrs from the PKK, the PKK, YPG, YPJ and TJK-E banners were hung in the area.
The festival started with a minute's silence in memory of the martyrs of the Kurdistan revolution in the person of martyr Sinan Dersim.

Marseille Democratic Kurdish Community Center co-chairs greeted the people. Many politicians attending the festival also delivered speeches.
KCDK-E Council member, Nursel Aydoğan, pointed out the importance of protecting the Kurdish language and identity, and cited Kurdish people's leader Abdullah Öcalan as the address for the solution to the Kurdish problem.
Said Ahamada, Member of the French National Assembly, said that the Kurds have a rich culture and added: "I will be your ambassador in Marseille, in France, and in foreign policy."
Artists Kawa Urmiyê, Zarife, Serhedo and Ozan Faruk, Koma Çar Sînor and Hozan Menal from the Marseille TEV-ÇAND Commune performed at the festival.