Kurds celebrate International Mother Language Day
"Our call to all Kurds is to understand the importance of learning and developing the language and strive to use Kurdish in every moment of their life."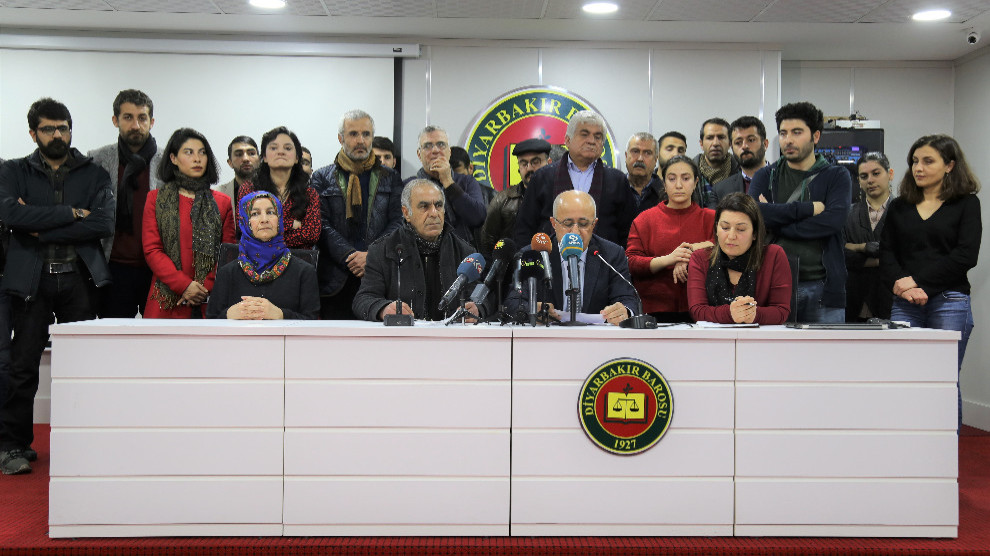 The Kurdish Language and Culture Network held a press conference at the Diyarbakır Bar Association to mark 21 February International Mother Language Day.
Speaking at the meeting which was attended by network members and lawyers, lawyer Mehmet Emin Aktar said that peoples whose languages ​​are banned will raise their voices today and demand their language to be freed. 
Aktar pointed to Ehmedê Xanî and Xanêy Qûbadî and read verses written in Kurdish. 
Aktar noted that Kurdish was prevented by the state mechanism itself. He called for the removal of all the obstacles and Kurdish language to be recognized a status. He stated that they will continue their democratic civil struggle to have Kurdish status. 
Aktar said: "Our call to all Kurds is to understand the importance of learning and developing the language and strive to use Kurdish in every moment of their life."
BACKGROUND
At least 43% of the estimated 6000 languages spoken in the world are endangered. Only a few hundred languages have genuinely been given a place in education systems and the public domain, and less than a hundred are used in the digital world.
International Mother Language Day has been observed every year since February 2000 to promote linguistic and cultural diversity and multilingualism.
Languages are the most powerful instruments of preserving and developing our tangible and intangible heritage. All moves to promote the dissemination of mother tongues will serve not only to encourage linguistic diversity and multilingual education but also to develop fuller awareness of linguistic and cultural traditions throughout the world and to inspire solidarity based on understanding, tolerance and dialogue.
Every two weeks a language disappears taking with it an entire cultural and intellectual heritage.
Linguistic diversity is increasingly threatened as more and more languages disappear. Globally 40 per cent of the population does not have access to an education in a language they speak or understand. Nevertheless, progress is being made in mother tongue-based multilingual education with growing understanding of its importance, particularly in early schooling, and more commitment to its development in public life.