Kurdish lessons at Berlin schools
An important step towards the establishment of the Kurdish branch in the Berlin school system was achieved. Kurdish lessons can now be officially started at three schools.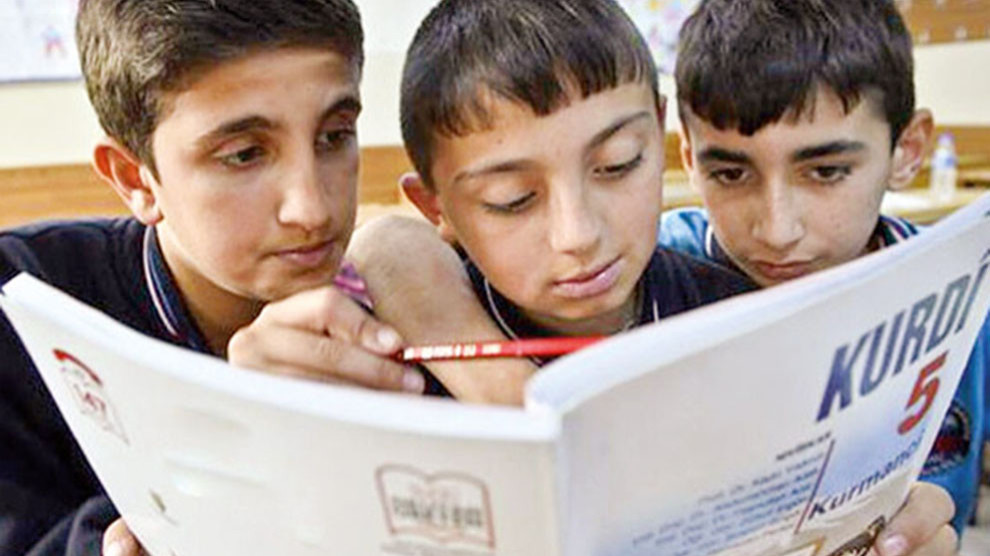 The assimilation policy for Kurdish children often continues in Germany. Classified by the German state as "Turks" or "Arabs", they have not yet been provided with their own language. For a long time, Turkish lessons for "native speakers" in Berlin schools were even led by representatives of the Turkish embassy - a double form of assimilation policy.
YEKMAL, Verein der Eltern aus Kurdistan in Berlin e.V. (Association of Parents from Kurdistan in Berlin), finally achieved the goal of an official recognition of Kurdish lessons by the Senate after a long struggle. The Kurdish instruction starts at three schools in Berlin; the Anna Lindh primary school in Wedding, the Lemgo primary school and the Otto Wels primary school in Kreuzberg. The official status of Kurdish lessons is "mother tongue", as with the other languages, which are offered two hours a week.
"We as YEKMAL and coordinator of Kurdish AG, a platform of eleven Kurdish civil society organisations, which aimed to start Kurdish language teaching in Berlin schools, are happy about this offer and are grateful to all associations, institutions and people who have decisively supported us in this process. We would also like to thank the representatives and leaders of the political parties that make up the Berlin government and the Berlin Senate for their cooperation. It would not be possible to start Kurdish lessons in schools without their support," said YEKMAL.
Kurdish lessons to be expanded
The aim of the Senate is to start teaching Kurdish at other schools next year. However, this depends on the participation of Kurdish society in general and parents in particular. Parents whose children attend Kurdish classes at these three schools should ensure that their children attend classes throughout the year. Other parents should contact their school management so that lessons can begin.
YEKMAL stated that: "In this respect, we are sure that the parents will be very sensitive, as our research on the social and linguistic situation of the Kurdish community in Berlin has shown that 89.4 percent of parents said they would send their children to Kurdish lessons if it were offered at their schools. Therefore, we hope that parents will make a consistent effort to nurture their mother tongue."