Kurdish Language Day celebrated in Marseille
Hawar magazine published the first issue on 15 May, which since 2006 is celebrated as Kurdish Language Day.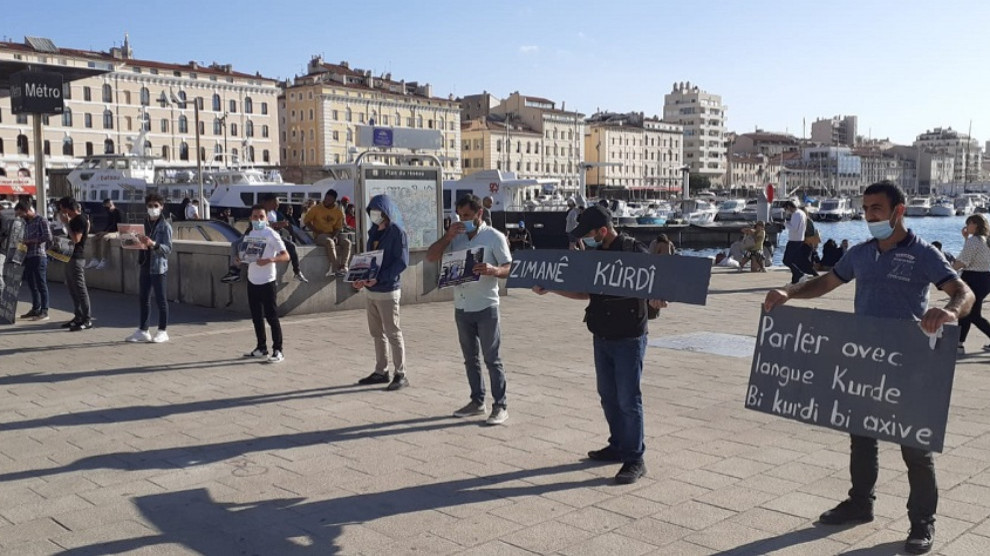 Activists from the Kurdish Revolutionary Youth Movement (TJŞ) staged a demonstration in the French city of Marseille marking 15 March, Kurdish Language Day.
During the demonstration at Vieux Port, the group displayed images of Kurdish People's Leader Abdullah Öcalan and flags of PKK (Kurdistan Workers' Party), YPG (People's Defense Units) and YPJ (Women's Defense Units).
Hawar (The Cry) magazine, which is accepted as the pioneer of Kurdish publishing, has an important role in the history of Kurdish language as well.
On 15 May 1932, the first issue of the magazine and a new page in Kurdish language studies was opened in Damascus under the leadership of Celadet Ali Bedirxan, Kamûran Bedirxan, Qedrîcan, Osman Sebrî, Cegerxwîn and Nûredîn Zaza.