Kurdish Culture Festival kicks off in Cologne
The 25th International Kurdish Culture Festival has kicked off in German city Cologne with the participation of tens of thousands.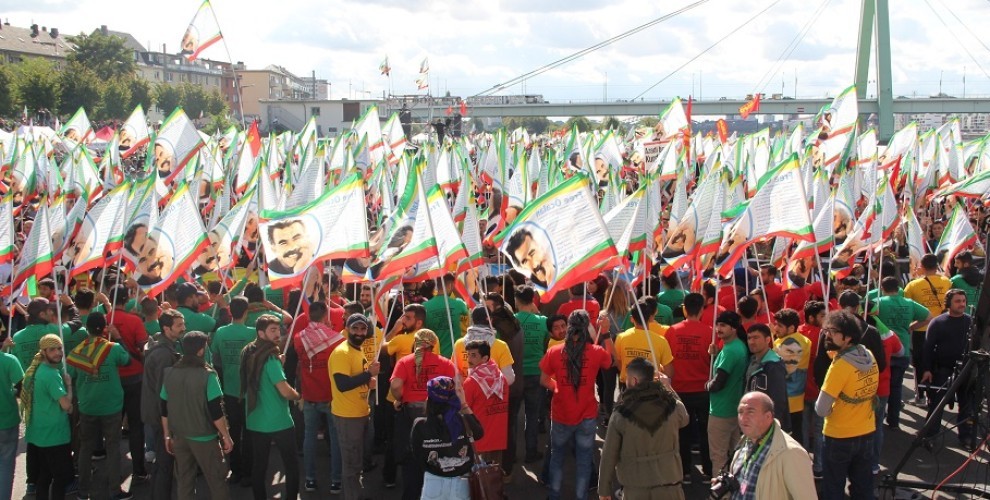 The 25th International Kurdish Culture Festival has kicked off in Cologne with tens of thousands of people attending.
The first time the festival took place was in 1992 with 55 thousand attendees and is held annually for 25 years. This year's festival is held with the motto "Freedom for Öcalan, Status for Kurdistan and Freedom in the Middle East".
Open stands have been set up and exhibitions offering an insight on the Kurdish culture are also visitable. The Artist Amele has prepared a mini model of a Kurdish village on 300 square metres and has arranged many historical items from Mesopotamia.
ATTENDEES FROM MANY COUNTRIES
Kurds from Germany, Belgium, the Netherlands, Switzerland, Austria, Italy and many other countries have headed to Cologne to attend the festival.
Aside from thousands of posters depicting images of Kurdish People's Leader Abdullah Öcalan, also flags and banners of the PKK, KCK, PYD, YPJ and YPG have also been hung up in the festival area.
"WE CAN ACHIEVE FREEDOM WITH THE IDEAS OF LEADER APO"
NAV-DEM (Kurdish Democratic Society Centre) Co-chairs Tahir Koçer and Ayten Kaplan held the opening speeches of the festival. The Co-chairs stated among other things: "Despite the repressions by the German state we are holding nonetheless such a powerful event. This is of great importance. Öcalan's freedom is vital for freedom in Middle East where freedom can only be achieved with the ideas of Leader Apo."
THE LONG MARCH PARTICIPANTS ALSO JOINED THE FESTIVAL
The Kurdish young boys and girls, who have marched for 5 days from German city Dortmund to Cologne, have reached the festival area. The mass welcomed the youth with slogans "Long live Leader Apo" and "Long live the PKK".
The festival is continuing with a concert of the music group Koma Berxwedan.