Kurdish concert at Ma Music Center in Amed
After a long interruption, a Kurdish concert took place again for the first time at the Ma Music Center in Amed.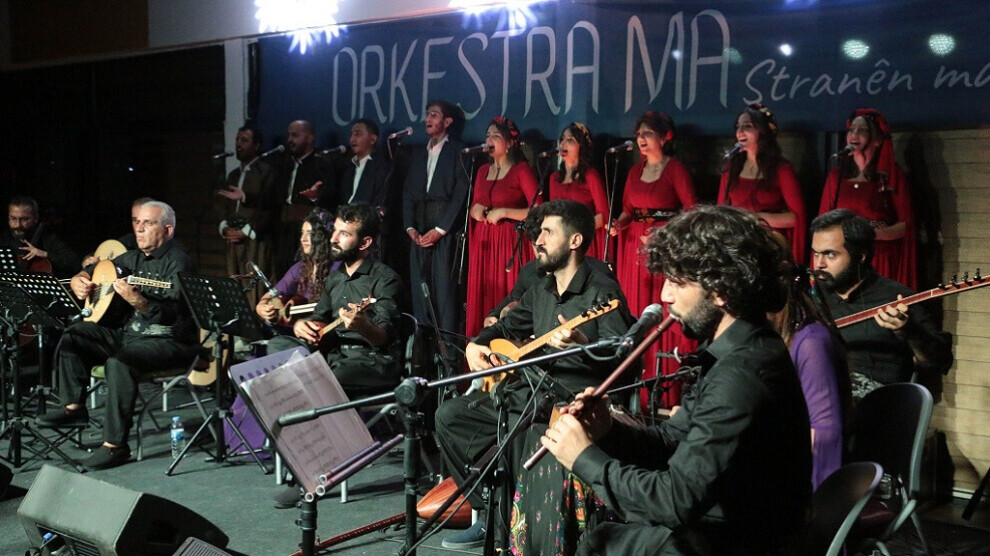 The Ma Music Center in Amed (tr. Diyarbakir) hosted its first concert in two and a half years. The music center opened in 2017 after the Aram Tigran Conservatory, founded in 2010, was closed by the state trustee in 2016. Saturday's concert celebrated the opening of the Zarok Ma Children's Music School.
The concert was accordingly well attended. About twenty musicians performed pieces in the Kurdish dialects Soranî, Kurmancî and Kirmanckî. The choir was directed by Ramîn Rabiei. The concert was followed by dancing.
Since the closure of the conservatory named after the Armenian musician Aram Tigran, the Ma Music Center has been the first music school with academic pretensions to promote mother-tongue music for children and young people for four years. It maintains its own orchestra as well as a women's choir and a children's choir. According to coordinator Şêrko Kanîwar, the center follows the guiding idea of offering "music for everyone, everywhere."