Kurdish artist Zehra Dogan's exhibition on tour in Europe
Zehra Doğan is a Kurdish artist and journalist currently imprisoned in Diyarbakir prison. Her pictures will be exhibited in several French cities in January.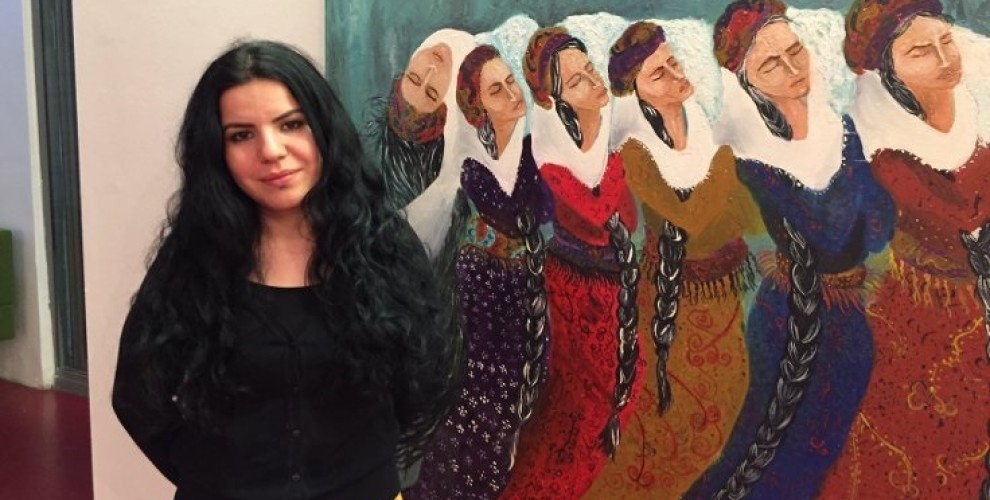 Paintings of the imprisoned journalist and artist Zehra Dogan will be exhibited in several French cities starting in January.
Kedistan web magazine is organizing an exhibition series of Zehra Dogan's pictures accompanied by events. The aim of organizers is to show solidarity with the artist and all other political prisoners while pointing out the human rights violations in Turkey.
Her exhibitions are titled "Les yeux grands ouverts – Eyes wide open".
The series of exhibitions and events begins on January 5th in Morlaix. Other stops are Angers, Graoulhet and Paris. Subsequently, it will continue in other European cities and countries.
Zehra Dogan was editor of the women's news agency JINHA banned in Turkey by emergency decree. Dogan was sentenced to two years and nine months in prison for being a member of a terrorist group and "spreading terrorist propaganda".
A collection of Dogan's articles will also be published in a book in French later in 2018.