Kolbers not forgotten in the Merîvan Street Theatre Festival
The International Street Theatre Festival held in Merîvan for the 12th time is in its third day. The festival started with a play thematising the lives of the kolbers (border porters) who are facing increasing deadly attacks by the Iranian regime.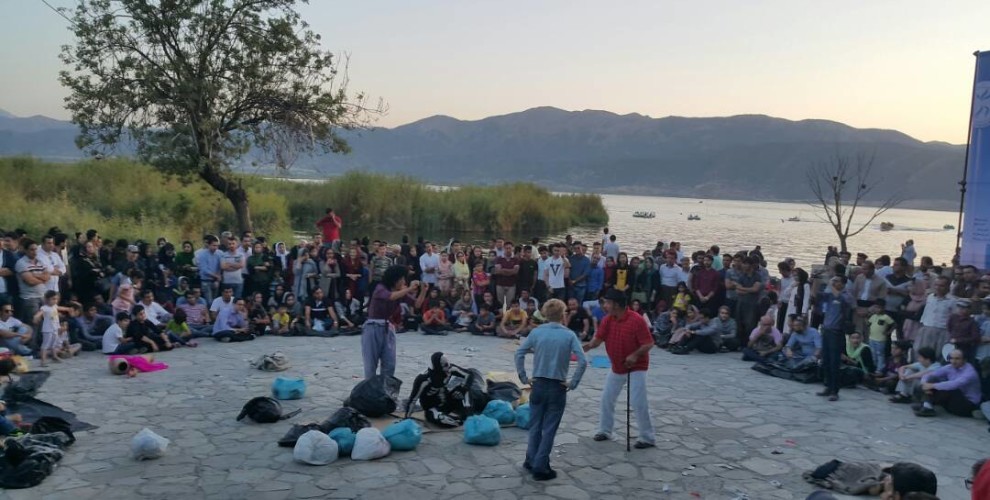 The International Street Theatre Festival, which is held every year in the city Merîvan in Eastern Kurdistan (Rojhilat), continues in its third day.
Altogether 362 actors and directors from Rojhilat, Iran, Brazil, Spain, France, Azerbaijan and Southern Kurdistan are participating in the festival this year. In the first day of the festival the groups coming from Rojhilat, South Kurdistan and Azerbaijan performed their plays.
The killing of kolbers by the Iranian regime left a mark on the theatre festival as well. Street theatre actors from Karaj and Amol performed a play about the killing of kolbers (border porters) yesterday. Plays on issues like child labor, AIDS, nature and religion were also put on stage.
On the second day, many actors from different countries presented their plays at the Theatre Square at the shore of Lake Zerîwar.
This year the people of Merîwan show great interest in the Street Theater Festival which will last until September 14.