Istanbul court issues arrest warrant against Kurdish singer Ferhat Tunç
An Istanbul court has issued an arrest warrant against Kurdish singer Ferhat Tunç, who lives in Germany. The artist is accused of insulting the former prime minister.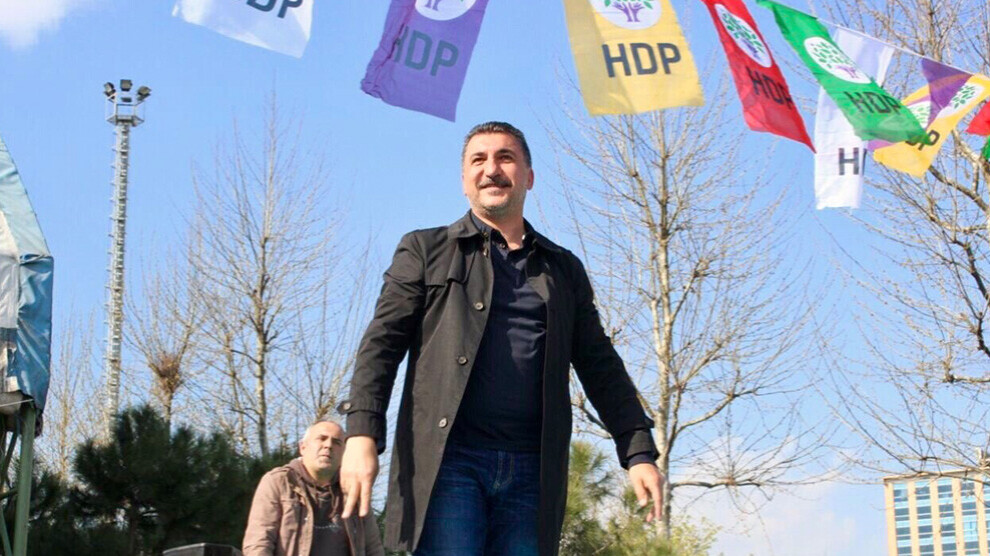 A court in Istanbul has issued an arrest warrant against the Kurdish artist Ferhat Tunç. The measure is intended to bring the artist, who lives in Germany, to give a statement in Turkey. Tunç is charged with insulting former Prime Minister Binali Yıldırım. The trial is taking place in the 16th criminal chamber of the Istanbul Regional Court. Tunç had not come and was represented by his lawyer.
Arrest possible upon entry
Ferhat Tunç has both German and Turkish citizenship. The basis of the proceedings against him is a post on Twitter from 2016. The 57-year-old replied to a quote from Yıldırım, who said that the HDP electorate was "disappointed" with their party.  Tunç countered: "These millions who gave their vote to the HDP are honourable people who, unlike you, do not bow to the dictator."
For Ferhat Tunç, the warrant means that he can be arrested and questioned should he enter Turkey. It is not the first arrest order against the singer. The next hearing of the trial is to take place on 17 March 2022.
Tunç already convicted in Turkey
Artist Ferhat Tunç, who is from Dersim and came to Rüsselsheim as a teenager, is one of the best-known representatives of protest music. For years he has been campaigning for a solution to the Kurdish question and the democratization of Turkey. He was charged several times for this in Turkey. In September 2018, an Istanbul court sentenced the artist to almost two years' imprisonment for "continued propaganda for a terrorist organization". Tunç was accused, among other things, of having attended the funeral of anti-ISIS fighter Aziz Güler (Rasih Kurtuluş). Further lawsuits for alleged terrorist propaganda, sedition and insult are pending. For a few years now, Tunç has been living exclusively in Germany. At the beginning of 2019, he was temporarily arrested when entering Turkey. It has been known since last July that his name is on the "execution list" containing the names of many people who oppose the Erdoğan regime and are in exile.