Hozan Canê: Sentence is an act of intimidation but artists won't bow their heads
Singer Hozan Canê said that sentencing her to 3 years and 1 month was an act of intimidation and added that artists cannot be intimidated.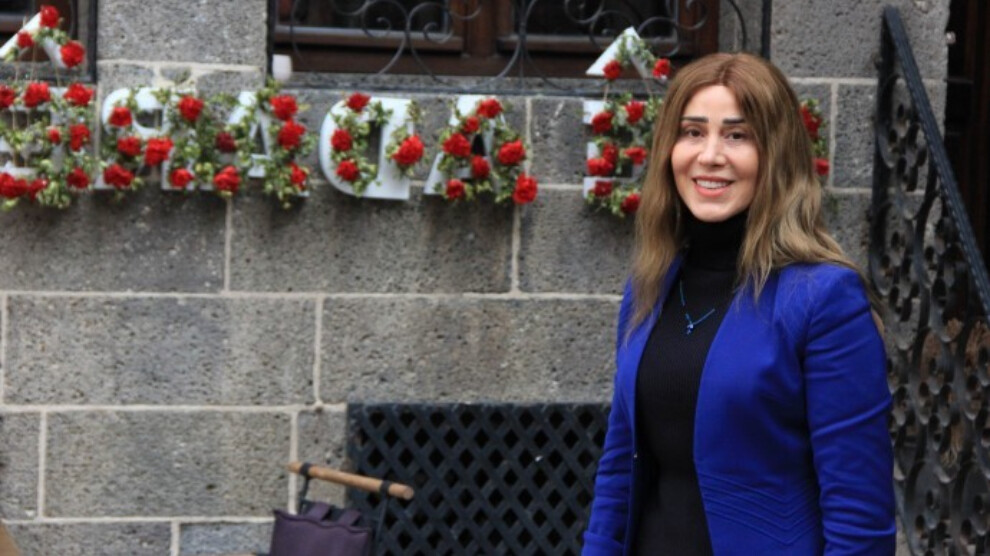 Speaking about the sentence, Hozan Canê said that her trial was "unlawful". Hozan Canê stated that she was unjustly arrested and that 4 years of her life were "stolen" as a result. "I have been forcibly taken away from my art, my society, my family and my loved ones for 4 years. They stole my whole life. This judgment has also affected my art very badly. I was away from the stage for 4 years."
An act of intimidation
Hozan Canê said it was clearly an attempt to intimidate her and Kurdish artists in general. She added that artists cannot be intimidated by these pressures. Emphasizing that she will not bow down to threats against Kurdish musicians, the singer said that he will appeal the sentence. Hozan Canê also said that she will take the rights violations she has been exposed to both during the trial and during her detention to the European Court of Human Rights.
Background
Cologne-based Kurdish artist Hozan Canê was detained in Enez district of Edirne on 23 June 2018. Hozan Canê was arrested on charges of being a "member of an organization". She was held in Edirne Prison for a while and later transferred to Bakırköy Women's Closed Prison in Istanbul. She spent nearly two years in jail and was sentenced to 6 years and 3 months in prison at the end of the trial.
Hozan Canê's lawyers filed an appeal. The Court of Appeal ruled in August 2020 that "clear evidence" of "membership in a terrorist organization" had not been produced and ordered them to release Canê. The singer was released on 1 October 2020 on condition of judicial control.
The decision hearing of the re-started trial was held at the Edirne 3rd High Criminal Court on Monday. The court sentenced Canê to 3 years and 1 month for "knowingly and willingly aiding an illegal organization" on the grounds of virtual media posts and music videos allegedly belonging to Hozan Canê.