"How can one be afraid of a cultural festival?"
The annual "Culture and Nature Festival Munzur" in Dersim has been banned by the governor. Women from Dersim wonder how one can be so afraid of a festival.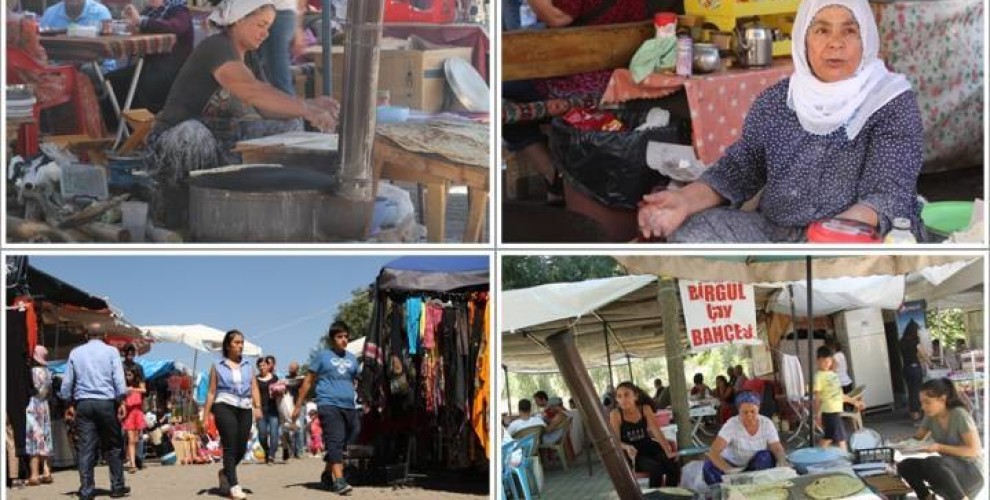 Many women from Dersim improve their income at the annual "Culture and Nature Festival Munzur" by selling home-made gozleme, thin pancake baked on a hot plate, which comes in different variations. This year's festival has been banned by the governor because, according to the prohibition order, it serves to "raise money and members for the organization".
One of the women involved is Saime Aydın. She told the women's news agency JinNews, "We exist with our work, our faith and our culture, and it will remain so. Nobody will be able to stop us. We women in Dersim do not recognize the ban. The Dersim Festival will continue throughout the summer. Nobody should be deterred from attending. Anyway, we'll be here with our baking sheets all summer."
Birgül Ağdoğan agrees with Saime: "The purpose of the festival is to promote our nature and our culture. We are here like every year despite the ban that was announced on the last day before the beginning of the festival. It should finally be understood that the Dersim Festival cannot be prevented by a ban."