Historical sites in Van free for soldiers but not for people
Entrance to Akdamar Island, in Van, was 15 TL last year. Now the price was increased to 25 TL by the Provincial Directorate of Culture and Tourism TL. People pay to visit historical sites while soldiers have free entrance.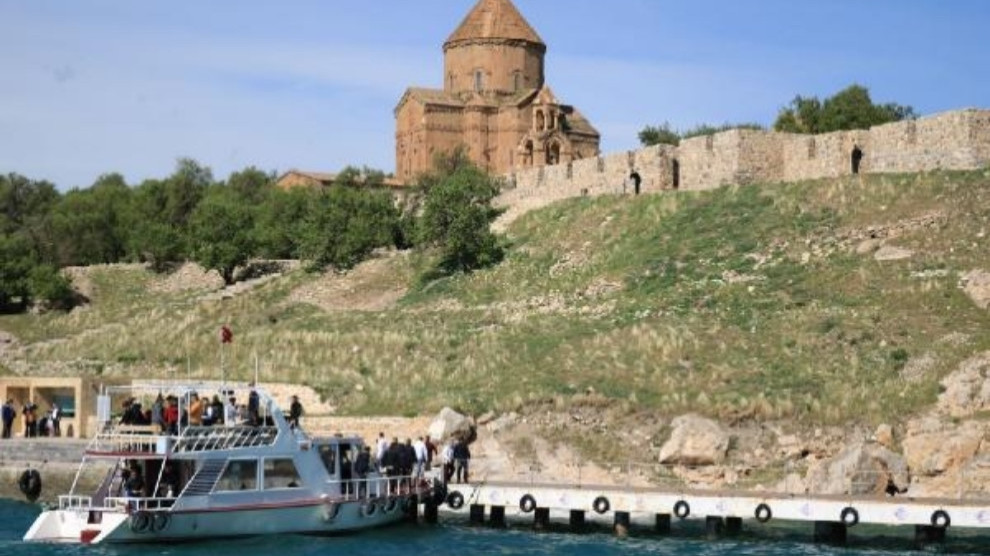 Visiting historical sites in Van has become expensive. While Van Lake Beach is given to public institutions, people have to pay to visit Kız Kalesi Seyir Tepesi, Akdamar Island and Van Castle, which are among the most important historical places and represent the cultural heritage of the region. 
Access to the historical places of Van is forbidden after 7 pm. The protocol signed two years ago between Van Provincial Gendarmerie Command and Culture and Tourism Directorate, soldiers can visit historical places for free. Citizens protested the increase in prices and called on Çev-Der to put pressure on Van Governorate to review the issue.
Kalçık: Historical places should be open and free to the people
Van Çev-Der President Ali Kalçık, rejected the monetization of all historical places in Van and said that there are small fees for cleaning and maintenance of such historical places all over the world, but added: "Our people should be encouraged to culture. What is happening is the result of policies that see everything as money."
The entrance ticket for a family of 4-5 people going from Van to Akdamar will reach 100 TL.
Kalçık said: "The authorities sole purpose is to monetize everything. There is a small fee to pay in places like Cappadocia. Historical places should be open and free to the people."
Akdamar Island
Twenty minute boat journey from the pier on the Van-Tatvan highway takes visitors to Akdamar Island, known for its original Armenian church. A museum card is purchased to visit Akdamar Island. The price of the museum card, which was 15 TL last year, was increased to 25 TL this year.
Van Castle
It costs 10 TL to visit Van Castle, the castle of the city, which has been the capital of the Urartu State for a long time under the name of Tusba. Visitors to Van Castle, which once was opened to people, now meet with security guards. Those who do not pay the 10 TL ticket cannot enter.
Kız Kalesi Seyir Tepesi (Maiden Tower)
The Kız Kalesi Seyir Tepesi, is 3 thousand years old and is one of the most beautiful places overlooking Lake Van. It has been turned into a business by the trustees. It was transferred to a company by the city's trustee Atıf Çiçek. If the people of Van want to watch Van from the hill, they have to pay to enter the cafes and restaurants opened there.