Historic buildings demolished after historic cemetery
The invaders in the Edremit Municipality who tore down the Armenian cemetery in Van are now demolishing historic buildings in the district one by one because they are "derelict".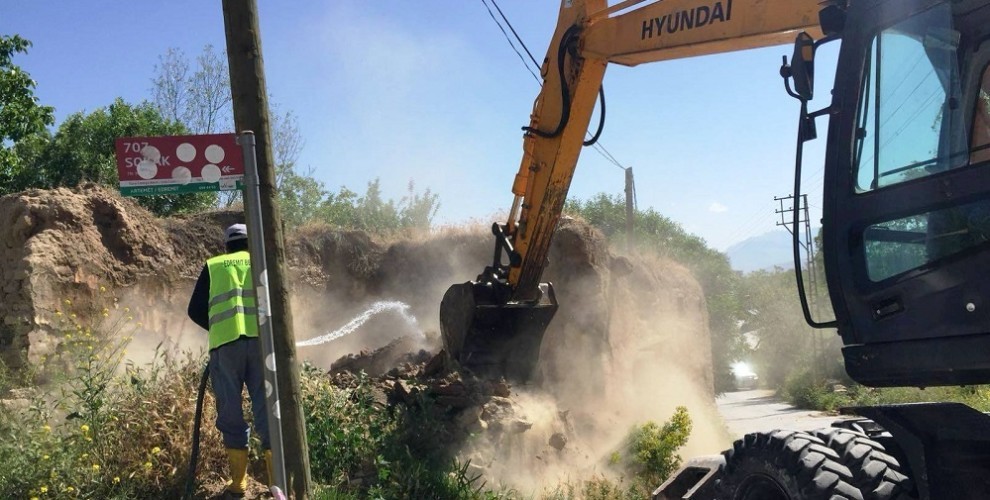 The Edremit district in Van is one of the richest places in Kurdistan in terms of historic and natural structures. The tourism center of Van the Edremit district had a DBP (Democratic Regions Party) municipality since the 2014 local elections, and the DBP team started offering great services in the district in no time. But the municipality was later usurped by the AKP.
The usurper in the Edremit Municipality had built a public restroom on top of the historic mound and the Armenian cemetery in the district. The bones that surfaced were scattered about. HDP's Armenian MP Garo Paylan had protested the restroom being built on top of the Armenian cemetery.
HISTORIC BUILDINGS IN VAN TARGETED BY THE TRUSTEE
The mound in the Dilkaya neighborhood which is a first degree protected natural site was also damaged by the trustee. Many historic artifacts had been uncovered in the Dilkaya Mound, which was used as residential area from 3.000 BC until the Middle Ages, including 24 graves from the Urartu period. In digs on site, the first "window operation" was done on a human skeleton.
The Edremit trustee is now starting to demolish historic Van houses which are symbols of the district because they are "derelict". Hundreds of historic buildings in Edremit center and its neighborhoods were demolished with diggers. The historic old Van houses are classified into four categories: single storey, double storey without oriel windows, double storey with oriel windows and special houses. The houses use mudbricks and face stones and rubble stones are used in the subbasements, while their coverings use tiling, beams and flat roofs.