Historic Al-Binat Palace to be repaired
The Al-Binat Palace, which was severely damaged during the ISIS invasion of Raqqa, will be repaired by the Directorate of Tourism and Archaeology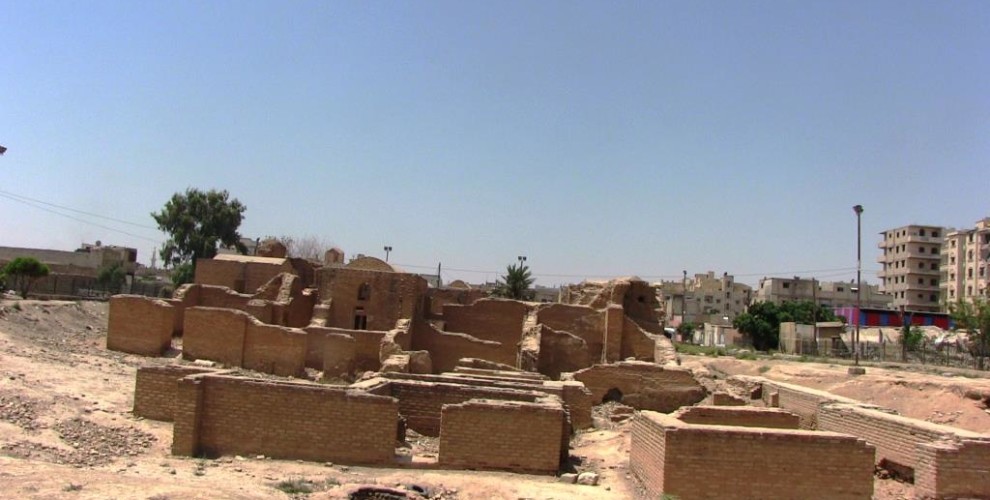 Raqqa is among the richest cities in the region in terms of historic buildings.
The city has been home to many civilizations in history due to its natural resources, location and climate, and boasts many historic sites and artifacts.
One of these is the Al-Binat Palace, which was severely damaged in the Syrian war.
ISIS gangs damaged historic sites in the city during their invasion of Raqqa, and they didn't spare the Al-Binat Palace. The gangs set fire to much of the historic building.
The historic palace stands to the southeast of the city, 400 m from the Reshid wall, built inside the city walls. The site was among the most glorious works of the Abbasi period, and is known to have been built in the year 772.
There are two schools of the Shafii and Hanefî sects in the historic site, and a hospital that is known to be a later addition. The Al-Binat Palace is waiting to return to its former glory after SDF fighters liberated it from ISIS gangs.
The Directorate of Tourism and Archeology under the Raqqa Civilian Assembly is launching efforts to return the historic site to its former condition.