Guerrillas perform Sophocles' 'Antigone' amid Turkish air strikes
An adaptation of Sophocles' "Antigone" was performed by a guerrilla theatre group in the mountains amid Turkish air strikes.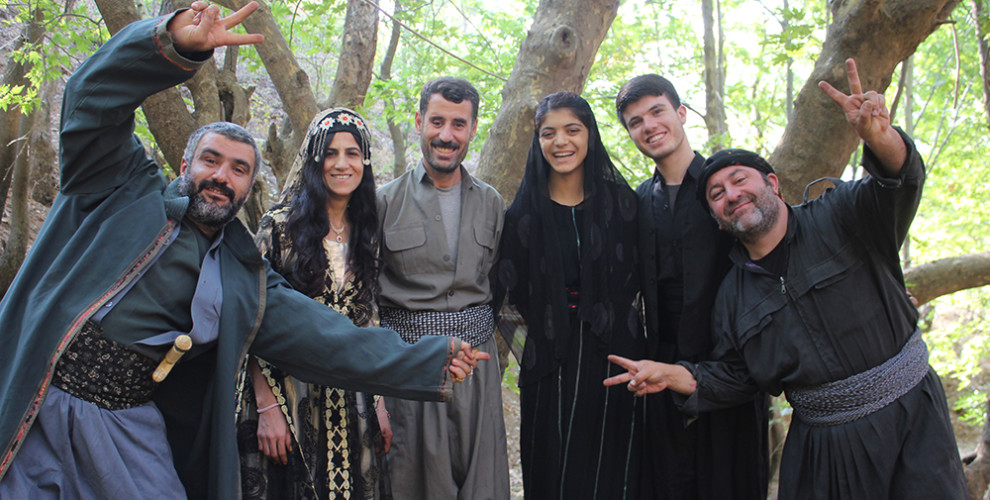 Sanoya Ciya is a theatre group in mountainous region of Southern Kurdistan under PKK control. All of its members are guerrillas and they perform in front of fellow guerrillas who fight against Turkey's dictatorship and ISIS terror.
The group took Sophocles' "Antigone" and adapted it to 19th century Kurdistan. The play was translated into Kurdish by Kurde Tavya, a member of the group, and the guerrillas showed a collective effort to create an adaptation. The play is directed by Ekin Roni.
Antigone was performed twice by Sanoya Ciya amid Turkish airstrikes. The play got very positive responses from the guerrillas and received standing ovations.
The group plans to perform the play to different guerrilla audiences.
THE TRAGEDY OF KURDISTAN
The adaptation of "Antigone" is called "Kurdistan" and reflects Kurdish women's freedom struggle, a strong criticism of patriarchal society, patriotism and sociality. 
The group says as "Antigone" is the first play in history about resistance, civil disobedience and natural law, it was a perfect fit to reflect the social struggle in Kurdistan.
"Antigone" is a tragedy by the ancient Greek playwright Sophocles, written around 442 BCE. Although it was written before Sophocles' other two Theban plays, chronologically it comes after the stories in "Oedipus the King" and "Oedipus at Colonus", and it picks up where Aeschylus' play "Seven Against Thebes" ends. It deals with Antigone's burial of her brother Polynices (Polyneices), in defiance of the laws of Creon and the state, and the tragic repercussions of her act of civil disobedience.