Guerilla band Awazê Çiya releases new song
Awazê Çiya music band composed of guerrillas has released a new song called Serhildana Şoreşe.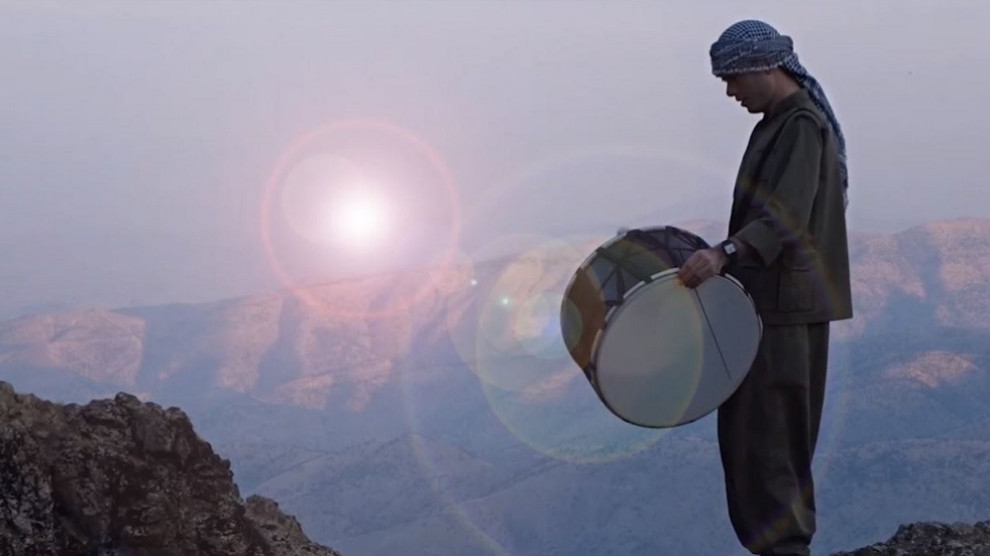 Awazê Çiya did not stop working even during the hardest times of war in the mountains of Kurdistan. The band continues to produce their music even under the duress of the Turkish occupation attacks against Medya Defense Zones this year.
Other guerrillas, members of Mountain Cinema, have taken care of the visual dimension of the production of the music group, and have recently released many video clips.
Awazê Çiya's revolutionary songs reach the public with these video clips. The works made and recorded in very difficult conditions are listened and watched by people with great interest.
After the songs 'Xakurkê' and 'Dil Pola' the band has released a new song called 'Serhildana Şoreşe' [Revolution Uprising] also accompanied by a video clip.
The members of the band said that they dedicated the new song to the popular resistance of the people of Sheladize, who responded to the invasion attacks against South Kurdistan with another revolution, inspired by the 19 July Rojava Revolution.
The song, performed in Kurmancî, Soranî and Dimilkî dialects, is a call for unity and resistance of the Kurdish people.