Fifth edition of Martyr Herekol Book Fair ends in Qamishlo
The fifth edition of Martyr Herekol Book Fair in Qamishlo, ended with a ceremony.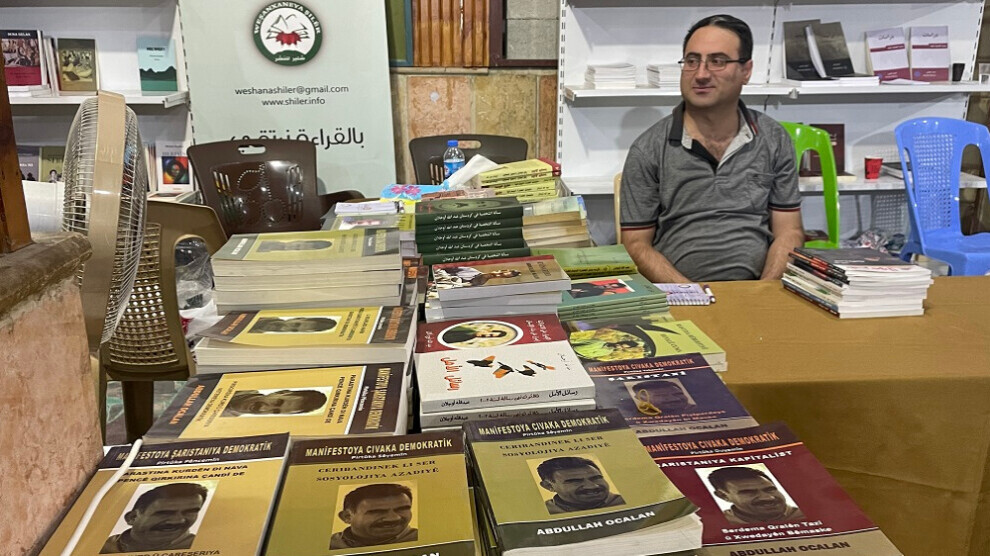 The fifth edition of Martyr Herekol Book Fair in Qamishlo, ended with a ceremony. The fair opened on 29 July.
The 8-day book fair, where 130 thousand books were presented to the readers thanks to the efforts of 7 intellectual unions from Rojava, a total of 44 publishing houses from Northern Kurdistan, Turkey, Northern and Eastern Syria, Iraq, Lebanon, Italy, South Kurdistan, came to an end.
Many people from Northern and Eastern Syria Autonomous Administration, intellectuals, writers, artists, students and people attended the ceremony held at the Mihemmed Şexo Culture and Art Center Theater Hall.
Martyr Herekol's mother: You are all Herekol
The mother of Martyr Herekol (Hüseyin Çawiş), also attended the closing ceremony and made a speech. Um Hussein criticized the publishing houses that did not attend the fair for the differences they used as an excuse, and added: "Some say they founded Kurdistan in the few cities where they live. Kurdistan is not just a few cities. With the liberation of Rojava the real Kurdistan has been established. We must see this. You intellectuals, writers, artists and especially the students here are all Herekol."
130,000 books in French, English, Turkish, Persian, Arabic, Kurmanci and Sorani dialects were exhibited at the fair.
Bookchin's book translated into Arabic
Some firsts were also signed at the fair this year. Murray Bookchin's work titled "Ecology of Disability and "Urbanization without Urbanization" was translated into Arabic by a joint project between Şiler and Haqş publishing houses. The book was among the most sold. Founders of anarchism, Pierre-Joseph Proudhon, and Piotr Kropotkin's books were translated into Arabic. Proudhon's "What is Property", "The Theory of Property", and Kropotkin's "The Conquest of Bread", were expanded by reviewing previous Arabic translations.
Many events during the fair
Within the scope of the activities in the fair, 10 seminars and 7 symposiums were given by intellectuals and writers about literature, art and politics. A film about Serêkaniyê was screened and painting exhibitions were also held.
Books by 70 women authors
Publishing houses participating in the fair published 200 books in one year, of which 70 were women and 130 were men. Last year, books by women were 47.
On the other hand, 200 books, 130 in Kurdish and 70 in Arabic, were published in a year in Northern and Eastern Syria.
At the closing ceremony of the 5th Martyr Herekol Book Fair, Rona Agit, responsible for the children's section, awarded the publishing houses.