Documentary Hêza by Derya Deniz awarded Amnesty International Human Rights Prize at SiciliAmbiente
The documentary Hêza was awarded the Amnesty International Human Rights Prize at the 14th SiciliAmbiente Film Festival. Producer Afat Baz said, "This award is for all women who fought against ISIS and fell martyrs."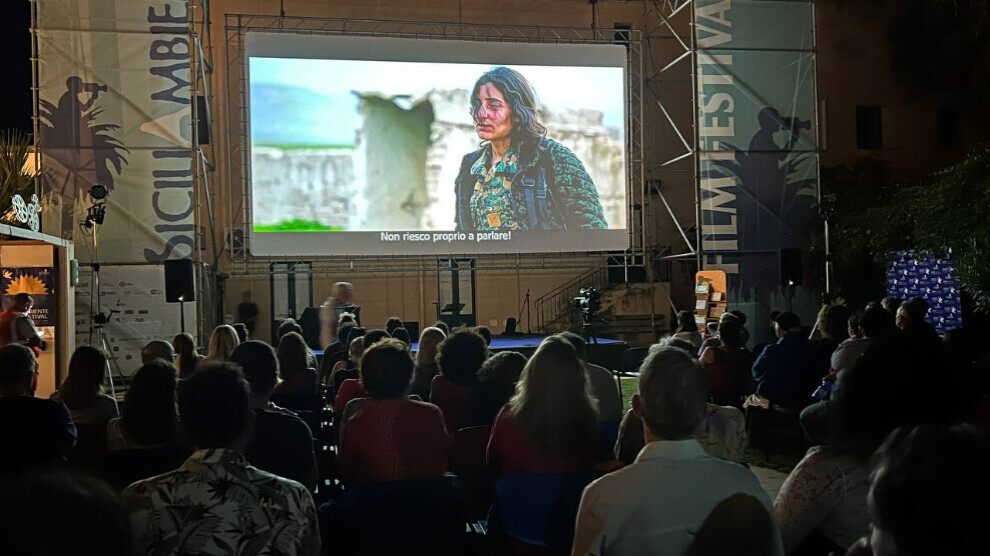 Organized for the 14th time this year, SiciliAmbiente Film Festival took place in San Vito Lo Capo municipality of Sicily between 11 and 16 July. The festival screened 35 works from the Far East, Africa, the Middle East, Europe and America.
The jury members of the festival, where seminars and panels were held as well as screenings, consisted of women only.
Film, documentary and animation genre productions competed in the sessions of Environment, Anthropology, Human Rights, Biodiversity, War, Integration and Civil Rights.
The awards were given in the categories of best film, best documentary, human rights and environment.
'This prize is for women who fight against ISIS'
The documentary Hêza by Jinda Asmen was awarded the Amnesty International Human Rights Prize at the festival.
At the award presentation ceremony, Francesca Corbo on behalf of Amnesty International, emphasized the effective narrative of the documentary shot by female director Derya Deniz, who tells the story of the rebirth of Hêza. The woman managed to escape from the hands of the Islamic State and fought and won against it. Corbo said: "Hêza has been awarded the Amnesty International Human Rights Award. A prize it very much deserved."
Producer Afat Baz, who received the award on behalf of the documentary team, said: "The winners of the award are all the women who fought the ISIS mentality and fell martyrs in this war."
Amnesty International Award
Amnesty International is a non-governmental organization dedicated to advocating for human rights around the world. It has more than 2 million members and 5 million activists worldwide. The Amnesty International Award is among the most prestigious awards in the field of human rights.
Along with this award, the documentary Hêza was deemed worthy of 6 awards in festivals in different parts of the world.