Documentary "Commander Arian" freely available on the Internet
The documentary film "Commander Arian" by Alba Sotorra is freely available on the Internet in seven languages. The film is an impressive portrait of a YPJ commander fighting for a free life.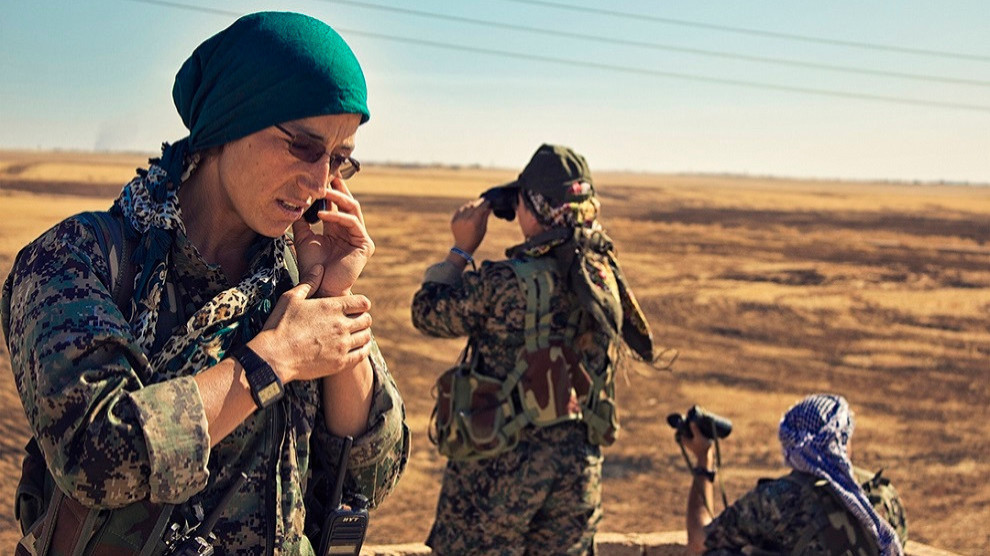 Catalan director Alba Sotorra has made her documentary film "Commander Arian", completed in 2018, freely available on the Internet. Like many other artists, she is thus reacting to the Corona pandemic, which no longer allows public performances and forces many people into the domestic situation. The Kurdish language film has been put on Vimeo and can be viewed with Spanish, Catalan, French, Italian, German, English and Basque subtitles.
The genesis of "Commander Arian"
Director Alba Sotorra, who comes from Barcelona, travelled to Rojava during the Kobanê war to learn more about the fight of the women's defense units, YPJ. She had no idea what she was getting into. She arrived at the Rojava border in a dress with a large pink wheeled suitcase. She had to leave it behind, as well as her dress, which she exchanged for a YPJ uniform in order to cross the border secretly without her equipment and team, using only a handheld camera. For several months she became "the shadow" of commander Arian, who was fighting in Kobanê. During the siege of Kobanê, the director took part in military operations together with her protagonist Arian.
Only who gives up, loses
After a few weeks Alba Sotorra came back to Europe to cut the film. When she heard that Arian had been seriously wounded, she went to Rojava again. "I decided to stay with her to take care of her and I looked after her for two months: I washed her, brushed her hair, cared for her wounds. At night Arian woke up in pain and I massaged her to try to ease her pain. When she went to sleep, I cried in anger and frustration. But Arian's strength proved once again to be a lesson in life: She wouldn't give up, because only those who give up lose," Alba described her experiences.
Alba Sotorra decided to continue shooting and the film became a much more intimate and personal story about the need never to give up: An impressive portrait of a female commander in the fight for a free life.