Documentary about artist Mehmet Çapan premiered in Stuttgart
The premiere of the documentary about the life of artist Mehmet Çapan, was held in Stuttgart. At the gala attention was drawn to the importance of the mother language.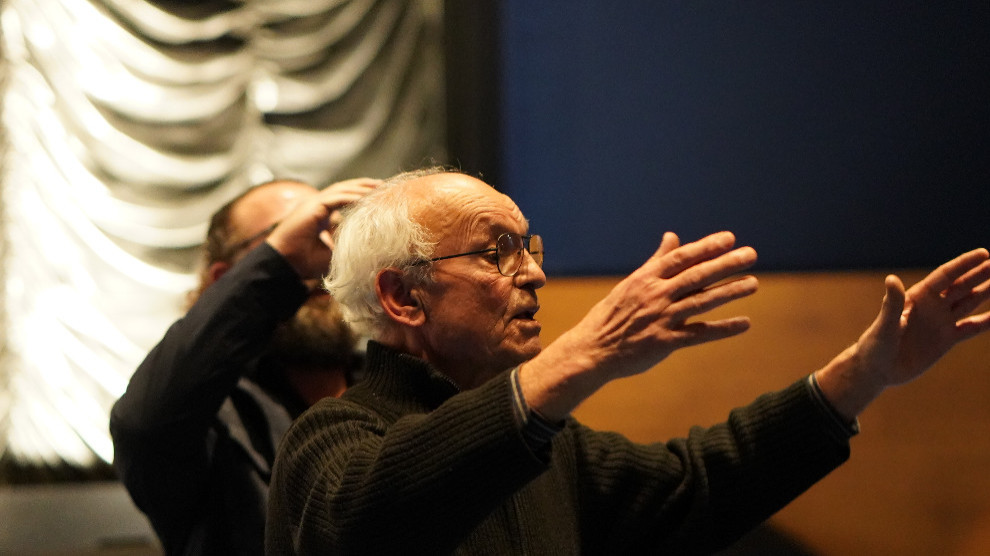 The life of artist Mehmet Çapan, who has been in the Friends Choir of Ruhi Su, one of the important names of Kirmanckî music, has been the subject of a documentary presented in Stuttgart. 
The documentary titled 'Those hanging on the strings of Mem-Saz', directed by writer and musician Hasan Sağlam, was premiered at Stuttgart Delphi Arthaus Kino.
The 'Yellow Bride' was played by Süren Asaduryan, who came from Armenia. Later, the 'Turnanın  Ağıdı' song was performed by artist Devrim Kavallı.
Ali Haydar Sever, the oldest person from Dersim living in Stuttgart addressed the crowd. He condemned the massacre in Hanau and said: "Turkish politicians open the way for such massacres by spreading these [racist] ideas."
Sever added: "Our language is being attacked. If we do not have language, we don't exist."
Sever continued: "If we do not speak our language with our children and grandchildren, we will lose it. We still have hope, we should use our language using today's technology. Our songs are our hope, our young people should listen to our old songs and make new songs like thse. If you think in another language and try to write Kirmanckî, this does not make sense. Think Kirmanckî and write Kirmanckî."
Speaking after the screening, Mehmet Çapan said: "Without language, we do not exist."