Culture against Turkish occupation of Afrin
A cultural action to condemn the Turkish occupation of Afrin.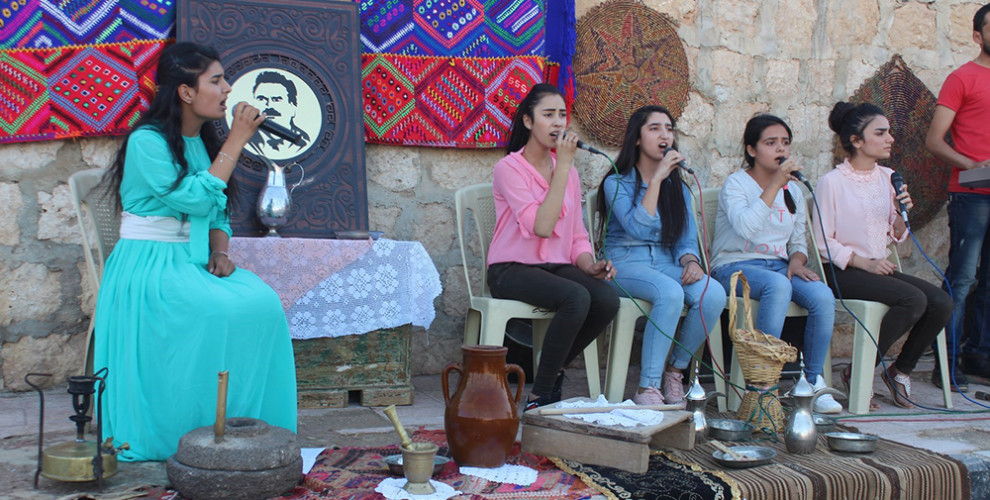 The weekly cultural action promoted by Afrin Canton Kevana Zêrîn Movement to celebrate Afrin culture began.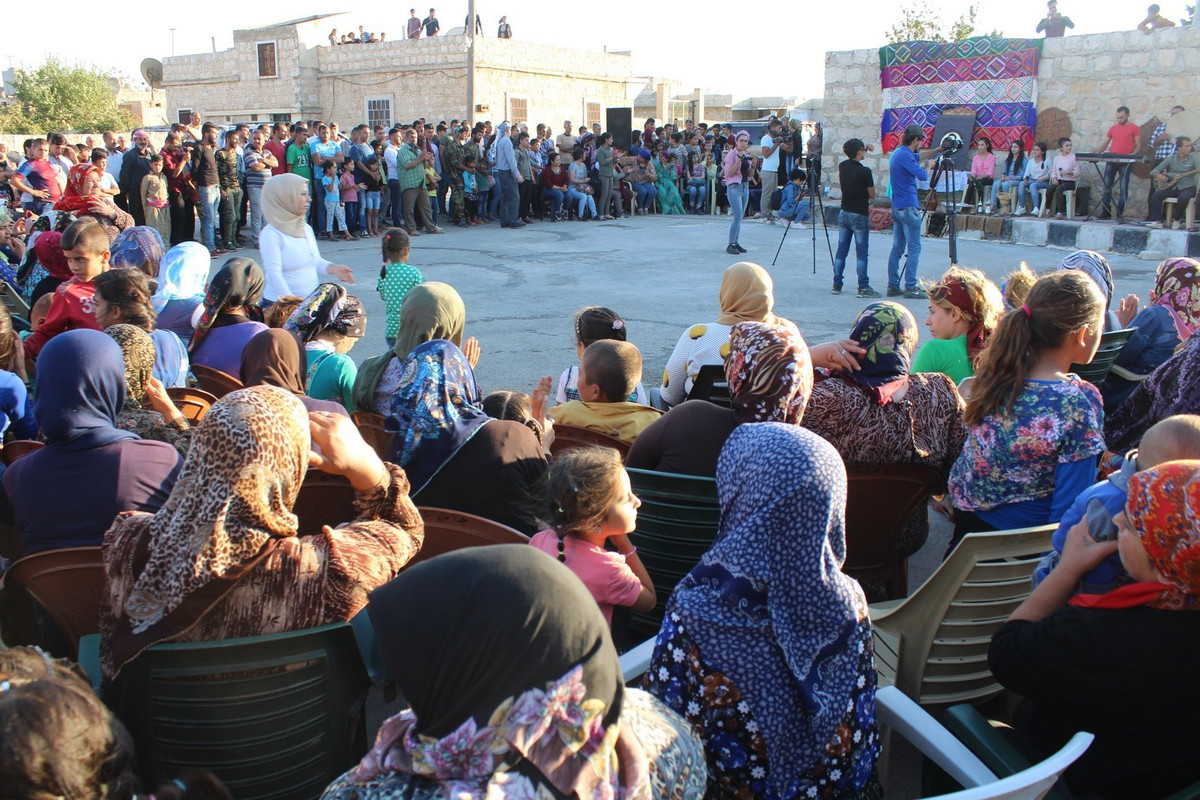 Hundreds of people participated in the celebration in the village of Aqîbê in Afrin's Sherawa district, where the cultural action kicked off with a minute's silence.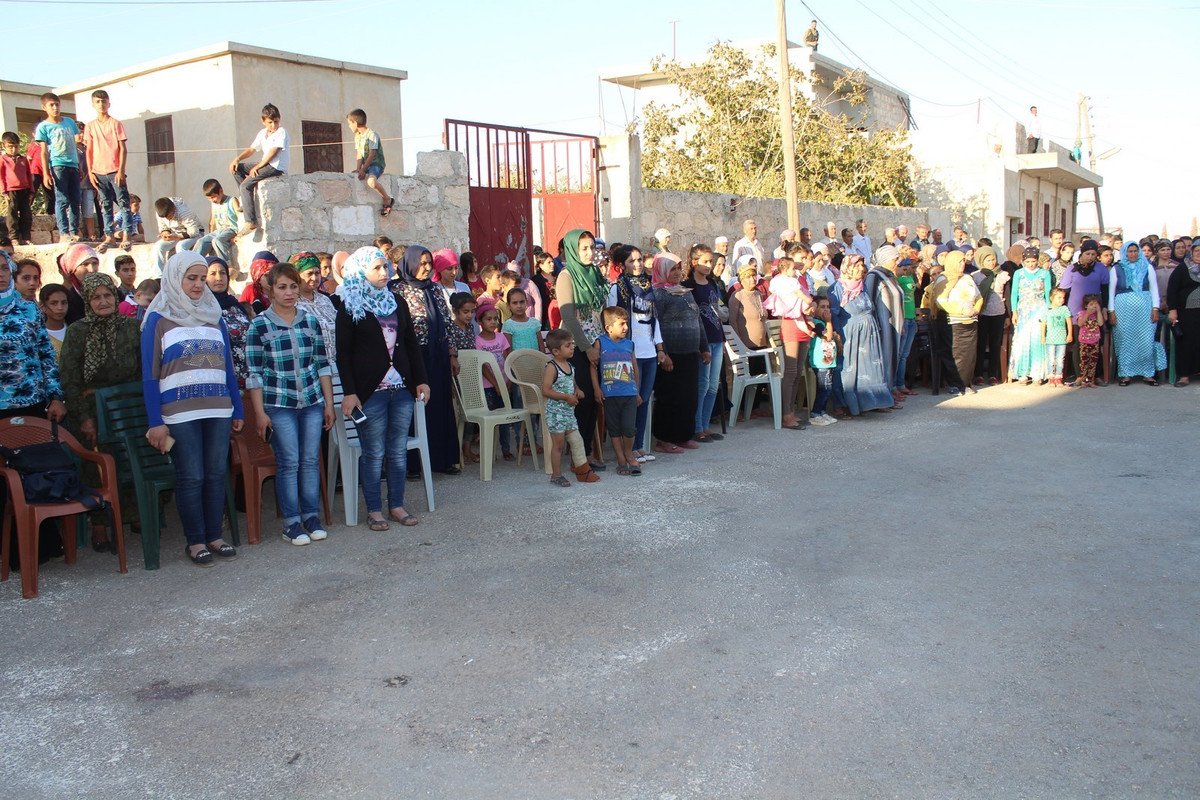 Speaking at the celebration, Kevana Zêrîn Movement executive, Rûmet Beko said that the occupation of Afrin by the Turkish state and its mercenary allies aimed at destroying the culture of Afrin, among other things.
Shehit Silava music group took the stage after the speeches were delivered, and warmed up the audience with revolution songs.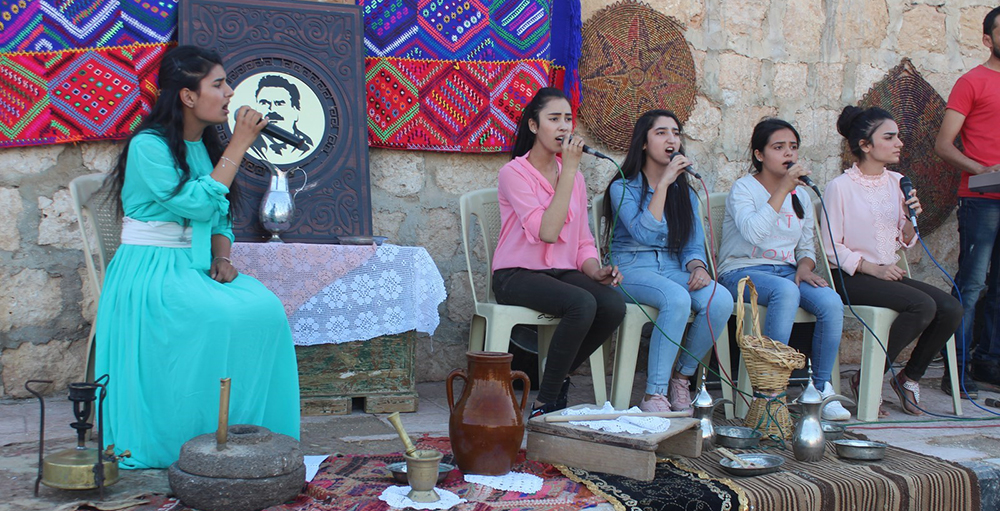 At the ceremony, the Şehit Viyan Soran folklore group performed accompanied by drums and zurnas.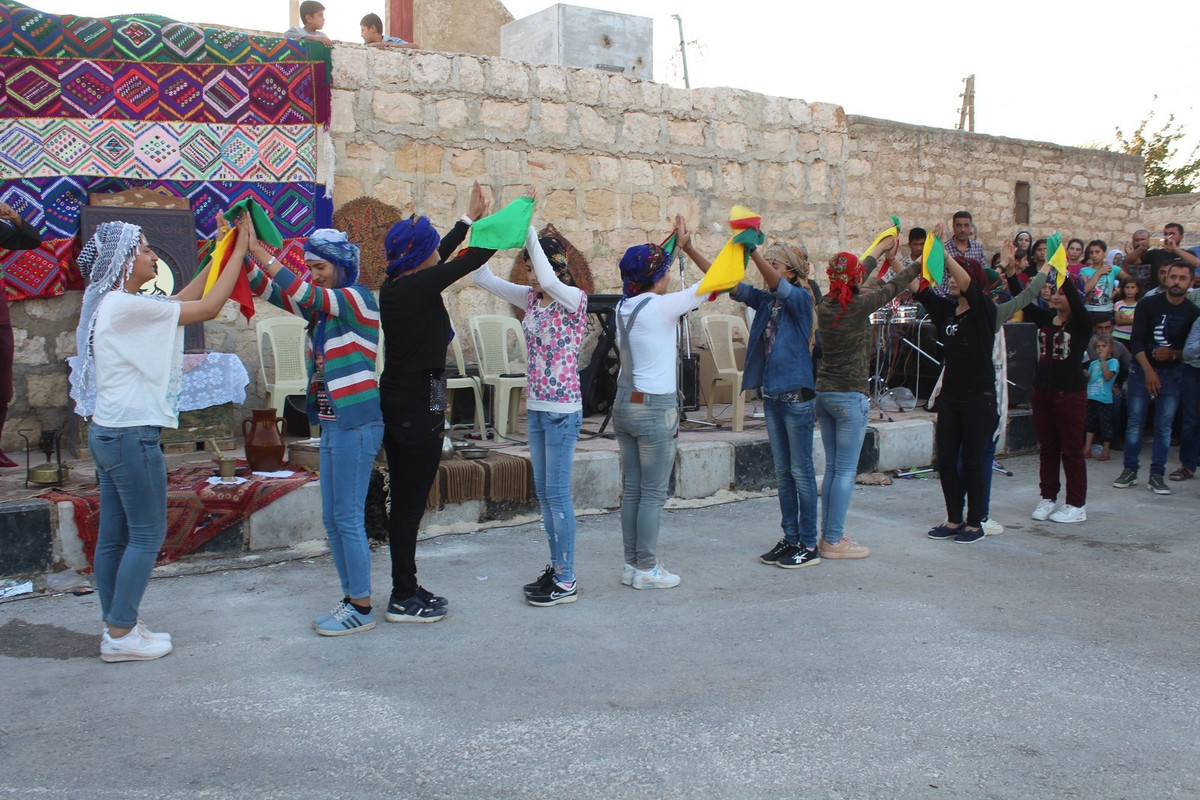 "Dil û Mejî", a theater play telling about the occupation of Afrin was performed.
The celebration ended with Kurdish dances, halay, and the performance of the "Serdem" children choir.